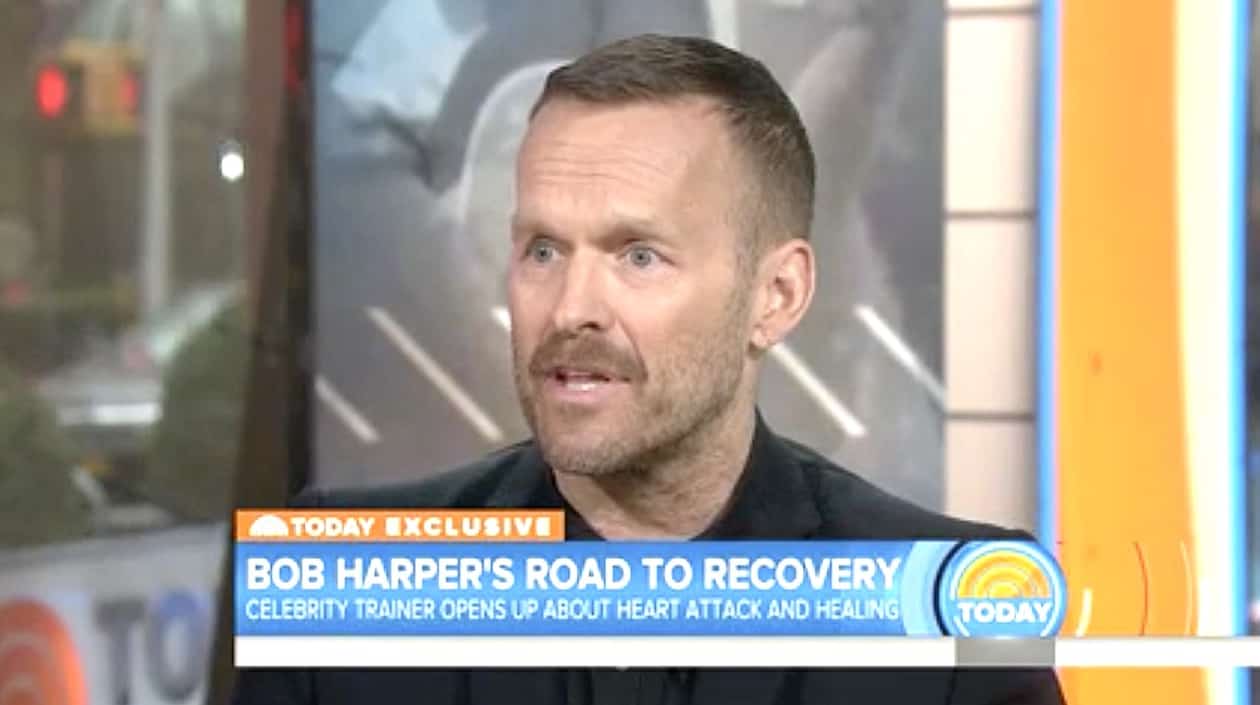 Biggest Loser coach Bob Harper spoke to the TODAY show's Savannah Guthrie on Tuesday about the "widow maker" heart attack that almost killed him.
Said Harper:
"I'm going through some depression. You really face your mortality. And I'm really understanding what's important, and what's really important in life. And let me tell you…I am not sweating the small things anymore. And I am not sweating the big things anymore. I care about my friends. I care about my family. I care about my dog. I am going to appreciate every single day that I'm here."
Harper said that the fact there were doctors in the gym when he collapsed saved his live. He said he doesn't remember the day at all but was told he went to the gym and at the end of his Crossfit workout he fell to the ground.
"I was in full cardiac arrest. My heart stopped. Not to be dramatic, but I was dead. I was on that ground dead."
Two doctors were in the gym at the time Harper collapsed and began performing CPR immediately.
He also said he was very confused when he came to in the hospital:
"I was like Dory from 'Finding Nemo' because I had this short-term memory, so I was reliving the heart attack over and over again…I was like, wait, why am I here? What happened to me? And 10 minutes later I was asking the same thing and getting super emotional."
Watch: