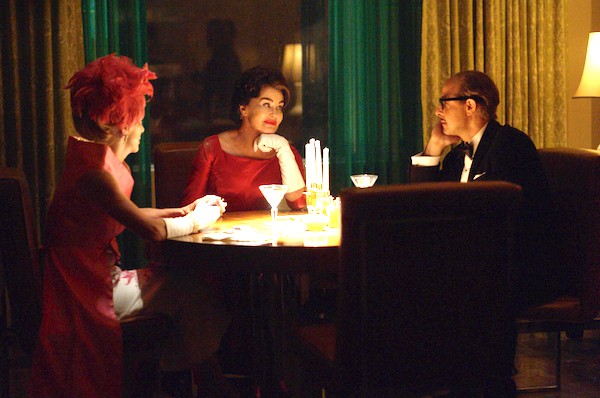 The problem with life is that so often it ends without so many neat little narrative bows. Rarely is there a perfect emotional button to our stories, and — surprise — stars, they're just like us! So the end of Feud: Bette and Joan attempts to place a cap on one Hollywood's greatest rivalries with a decade-spanning hour tracing the tail ends of the starlets' careers.
Sure, it feels a little forced, but it has to. After so faithfully recreating key moments from Bette and Joan's lives, it takes a little bit of old Hollywood magic to draw their stories to a close.
We begin with Joan. She's puttering around her New York City apartment, cleaning up, getting a dog, reuniting with Mamacita, spitting blood into the sink, just the usual. A visit to the dentist reveals further ghastly truths: she had her back six teeth extracted to give herself a more elegant jawline back in the '20s. Now, the dentist wants to fit her for dentures, which doesn't exactly align with Joan's beauty standards.
Speaking of beauty standards, Joan's agent has an offer from Simon & Schuster to put all her little compulsions tips, tricks and lifehacks together in a book. He's also got this other offer, but it's really garbage, you probably don't even want to hear about it. It's nothing really …
Of course, the idea of getting back into pictures — not matter how awful — appeals to Joan. This one's a B-movie stinker called The Missing Link (later renamed Trog). Even Joan's agent tries to tell her this one's a mistake, but all Joan can think about is playing a scientist in a small indie film that earns her an Oscar and reignites her career.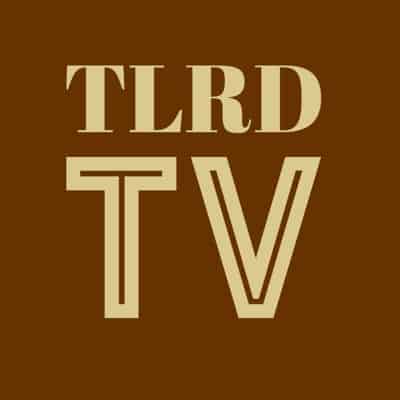 If she was disappointed by her accommodations on Charlotte, the set of Trog would be the stuff of Joan's nightmares. She shares a makeup table with the awfully made-up leading monster (who looks a lot like Gene Belcher's Beefsquatch on Bob's Burgers). She has to change in a dirty old van, and she spends her nights drunkenly stumbling through her blocking alone on set.
Her book is slightly more successful, but appearing at a signing event, she realizes her new generation of fans are laughing at her more than with her. Even when a young gay man approaches with a Baby Jane promotional picture for signing, Joan is unmoved by his sincere portrayal of Jane and Blanche as real survivors. Clearly, this is a surrogate for Ryan Murphy himself, explaining rather ham-handedly his own fascination with Crawford and Davis.
These final indignities, coupled with a harrowing candid photo in the newspaper, lead Joan to stop accepting new roles and become something of a recluse. (Murphy's not the only one to see such a strong parallel between Joan and the character she played in Baby Jane, clearly.)
(As an aside, that's the last we see of Joan working, and I'm personally a ittle disappointed we didn't see a few other key moments: A 60-year-old Joan filling in for her 28-year-old daughter Christina on The Secret Storm, Joan on I Love Lucy and Joan accepting the Cecil B. DeMille Award at the Golden Globes. For once, I feel like a Ryan Murphy show needed another episode or two.)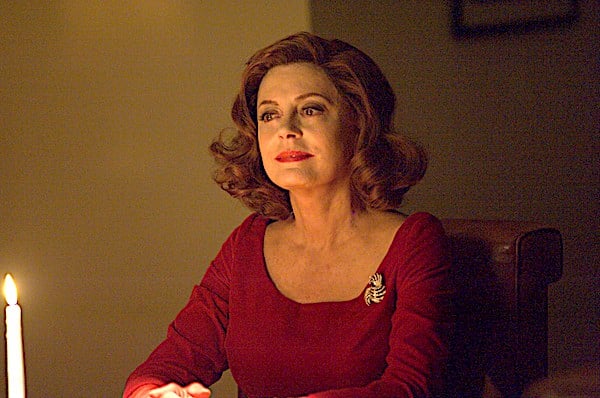 Meanwhile, Bette's career still isn't recapturing its former fire. She filmed eight pilots, none of which were picked up. Plus, her family life is every bit as tumultuous. Her daughter B.D. comes to visit in 1972, calling her mother a drunk and forbidding her from seeing her grandchildren anywhere but on their Pennsylvania farm under supervision. It inspires Davis to give up drinking — for a spell — but it's not enough motivation to get Bette to go to rehab instead of suffering through the indignities of a Dean Martin roast.
In 1976, she co-starred with Faye Dunaway in The Disappearance of Aimee (an actress Bette would go on to loathe probably even more than Crawford). Victor Buono suggests Bette warn Crawford about ever working with her, or maybe just call her to say hi. He tells Bette Joan has cancer and hasn't left the house in months. Bette attempts to call Joan, but when Crawford picks up, Davis can't even speak. Joan hangs up, and our hearts sink.
Out in New York, Joan gets a visit from one of her twin daughters, Cathy. She tells Cathy about becoming a Christian Scientist (which is why she's opted out of chemo). Joan has heard about Christina's salacious tell-all book, but she refuses to read the galleys. As Cathy's kids horseplay around the house, a calmer Crawford doesn't even admonish them for scuffing the floors. Cathy tells Joan she was a great mother, bringing the screen legend to tears.
One night, Joan is awakened to the sounds of Jack Warner and Hedda partying in the living room of her apartment. Joan, suddenly youthful and glamorous again, joins them. They laugh about the business, about the hell they've put each other through, about the hell they put themselves through. Bette joins them as well. Hedda and Jack refuse to apologize for what they put them through, but do offer up the reassurance that all people will remember is the work and the joy they brought.
Hedda and Jack leave Bette and Joan alone, and the two rivals share a beautiful moment. Joan regrets not being more generous with Bette; Bette wishes she had been a better friend to Joan. Of course, it feels too good to be true. Joan calls for Mamacita to bring them champagne. Once Mamacita arrives, the illusion is shattered. No one is there. Joan is sitting alone in the dark, gray-haired and dying.
Joan passes away soon after. Bette hears the news from an AP reporter calling for comment and delivers her infamous response: "My mother always said, 'Don't say anything bad about the dead. Only say good.' Joan Crawford is dead. Good." Her face betrays the steely sarcasm.
Bette also receives a box of letters her mother had sent a friend saying horrible things about Bette. Turns out, even her own mother didn't have her back. She confesses this to her disabled daughter Margot on what seems like a fairly infrequent visit.
At the 1978 Academy Awards, Bette is backstage along with Olivia de Havilland, Joan Blondell, Victor and Pauline (who's found success as a documentary filmmaker). They gather to watch the In Memoriam montage and are aghast with the two-second spot Joan's half-century in Hollywood receives. But Bette knows "That's all any of us will get." They raise a glass to the departed Ms. Crawford.
Davis marches over to the documentary crew that's been chatting to Blondell, Buono, de Havilland, Mamacita and Pauline throughout the series. Bette tells them in no uncertain terms that she will not be firing off "funny, bitchy one-liners" to add fuel to the fire or tarnish Joan's legacy. She was a professional, they did one movie together, she was a professional, their lives intersected, that's it.
The documentary crew is packing up, wondering what it was like on set the first time Bette and Joan met. We flashback to the two stars laughing, chatting. Joan tells Bette "Here's what I really hope from this picture when all is said and done: I hope I've made a new friend." Bette smiles and replies, "Me too."
Best Barbs:
"I'll stop worrying about how I look when they dip me in formaldehyde." — Joan Crawford
"You're sitting right there with a margarita at 11 a.m.!" — B.D. to Bette
"That Jack Nicholson, is he vaguely cross-eyed?" — Joan Crawford
"I'd rather spit blood into a sink than look like Martha Raye." — Joan Crawford
"I hope you enjoy reading my beauty secrets I've picked up over the years." — Joan Crawford throwing shade to a fan at a book signing
"It was like Miles Davis playing jingles for lunchmeat commercials." — Victor Buono on Bette's late-career choices.
"Joan Crawford is dead. Good." — Bette Davis
"Yep, that's the old bag." — Bette Davis reacting to her portrait
How did you feel about the first season of Feud?