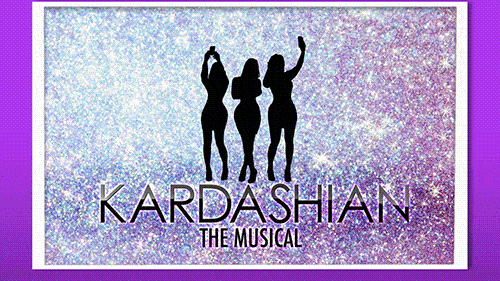 Here's a pleasant surprise: This season's big musical lip sync challenge — often one of the low points — was actually incredibly fun.
Maybe they had someone else doing the writing (is Lucian Piane still on retainer from Arkham Asylum or whatever?), but the Hamilton-inspired Kardashian musical was a breezy, buoyant romp that gave all the gals a chance to shine, even if not all of them took it.
Before we see who did and didn't throw away their shot, we've got a mini-challenge (and mini-drama) to catch up with.
That's right, it's return of the mini-challenge, which also means the return of the Pit Crew. Ru appears in the workroom and gets the gals into quick drag to pose for summer selfies with the Pit Crew boys. I'm not sure what exactly constitutes "quick," but these ladies look a lot better than the queens in previous mini-challenges. We barely glimpse most of the girls snapping their shots, but Valentina does a cute bit where she has Ru introduce her as Miss Venezuela before changing it up with a "chola" pose. Cynthia, meanwhile, makes it all about her cucu (*DEEP, HEAVY SIGH*). Alexis Michelle gets the win because the producers know she's a theater queen she had the Pit Crew hold her up, but honestly none of the pictures really stood out.
The win gives Alexis the power to assign all the roles, which naturally leads to a few hurt feelings. Nina is especially upset that the role of Blac Chyna went to Shea instead of her. It's a chip she carries on her shoulder throughout rehearsal, and it holds back her otherwise fine interpretation of Khloe Kardashian.
As the queens get ready for the big show, Eureka pulls Sasha and Valentina aside to apologize for trampling their discussion of eating disorders in the last episode. It's not one of those Real Housewives "I'm sorry if you were offended" type of apologies, and it felt sincere. This opens up a larger conversation about Valentina and Sasha's struggles, as well as how prevalent the issue is in the gay community. It's an important conversation, but this season seems to be shoehorning in one of these serious moments every episode, which is making them feel less authentic and special. I feel like Charlie Hides' personal story last week about losing friends to HIV/AIDS felt particularly rushed and tough to follow. It starts to lessen the impact.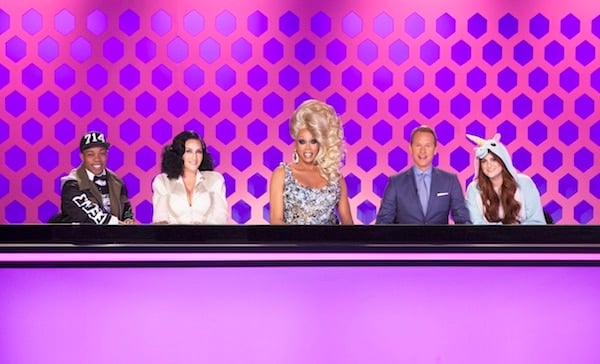 The performance is a lot of fun, chronicling the rise of the Kardashian klan from Paris Hilton hanger-on to a reality-TV dynasty. Guest judges Todrick Hall (who also directed the Ru-sical) and Meghan Trainor (dressed basically like the mascot for Squatty Potty) add little to the panel, save for the unintentionally hilarious, meek little "yes, gur" that Meghan offers Shea.
Alexis steals the whole show as Kris, Peppermint slays the stage in a small role as Britney Spears and Shea brings the house down dropping it as Blac Chyna. Since both Alexis and Peppermint falter with the faux fur runway, Shea takes the win.
Nina's bad attitude lands her in the bottom alongside a forgettable Farrah Moan and Cynthia, who couldn't even believably fake knowing most of the lyrics. Cynthia and Farrah sleepwalk through a Meghan Trainor lip sync before Ru is called offset for an emergency conference. I was sure they were going for a (deserved) double-elimination, but — TWIST — they're actually sending Eureka home to recover from a knee injury she suffered in the cheerleading challenge. (She's got a standing invite to return next season.) That means, shantay, Cynthia and Farrah, can still stay (for now).
So where does that leave the other girls? Let's break it down in our totally subjective, completely biased, somewhat arbitrary rankings below.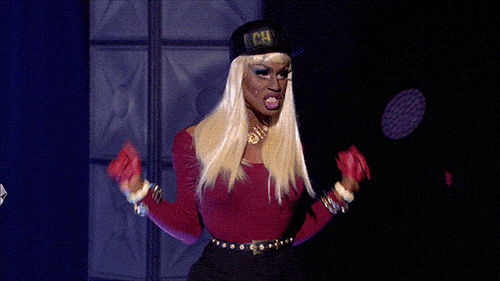 1. Shea continues to coast atop the other girls week to week. She brought the perfect attitude and personality to her role as Blac Chyna, and her runway was fun, funky and a total stand-out. I would be shocked to see her not make the top three.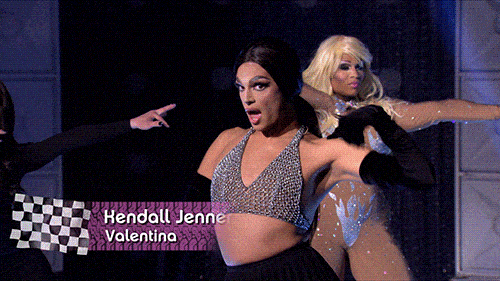 2. Similarly, Valentina is still slaying, even if she didn't get to shine as much this week. Truly, Kendall Jenner (especially pre-Pepsi controversy) is the least dynamic Kardashian to play in this context. Still, she stayed in character throughout (is she just always in some kind of "character?"), which at least added something to look at during her segment with Farrah. Even in the mini-challenge, Valentina created a character to make her brief appearance more memorable. She's a savvy queen, and I appreciate that about her.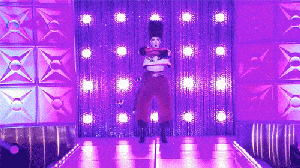 3. I don't think Sasha was a top three last night, but, cumulatively, she's definitely been outshining many of the other girls. Her Lindsay wasn't a showstopper, but she had fun with it. I worry that Snatch Game will be her downfall, but, for now, she's still a strong contender.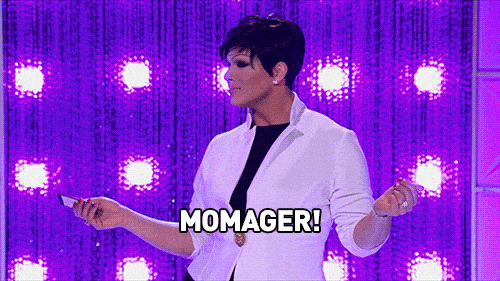 4. It's really neck-and-neck in the middle of the pack. Alexis edged out ahead this week based on her note-perfect Kris Jenner, but that runway look was truly a fail. That reveal went from faux fur to Forever 21 real quick. Alexis is obviously a talented performer, but I wonder if she has a strong enough point-of-view/artistry to really compete with creative queens like Valentina, Shea, Sasha, Nina, Aja, etc.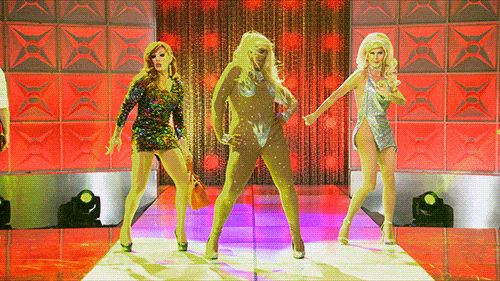 5. Finally, Peppermint gets a shot to steal the spotlight. She's a fierce queen, and she ran away with her segment as Britney, bitch. But, please, gurl, no more pink skirts.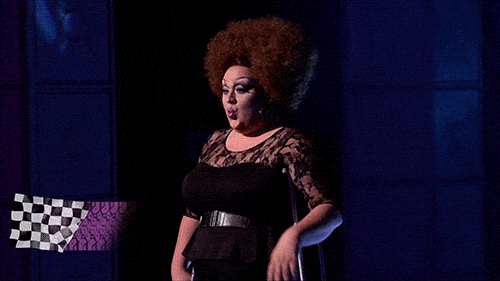 6. It's hard to rank Eureka's performance this week given that she was injured. I still don't know if Eureka could have won this whole thing (or if she'd even make the top three). I appreciated her commitment to working through her injury during the challenge, and I imagine she'll only come back stronger next season.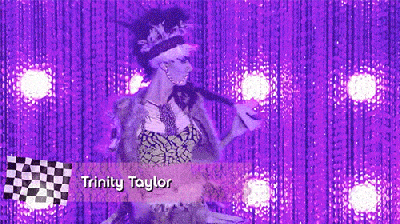 7. Trinity bounced back from last week's bottom two, but neither her obvious interpretation of Paris Hilton nor her Mad Max: Furry Road post-apocalyptic couture were stunners.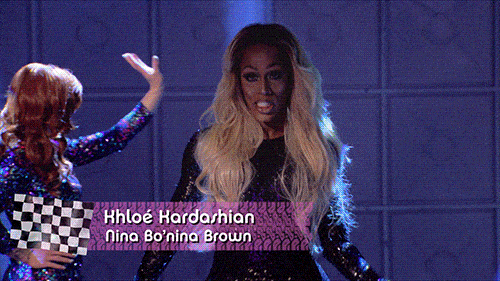 8. Oof, Nina Bo'nina Brown. I've been high on this queen since the beginning, but I am truly concerned about the edit she's receiving. On the one hand, I agree, based on what we've seen so far, she should have been cast as Blac Chyna. She serves so much body, and Shea does not. But, did it warrant such a strong reaction? Nah. Was it smart to complain to Todrick during rehearsal? Def nah. She was fine as Khloe (and her lip quiver during some of those long notes was a nice touch), but she refused to have enough fun with it. Her attitude is going to cost her this competition.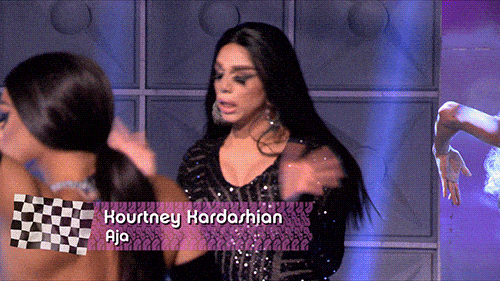 9. Aja didn't make any huge mistakes this week, but she didn't do anything to impress either. The clock is ticking for Aja to make a mark.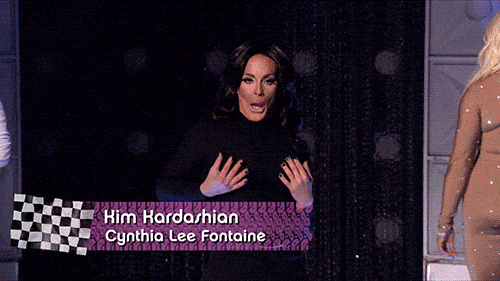 10. Look, lip syncing is for sure Cynthia's biggest weakness. First she bungled the musical in arguably the lead role. Then, in the lip sync for your life, she didn't know the words AGAIN. Not only that, but she also sold the bottom two performance with a very strange, aggressive facial expression the whole time. Had Eureka not made an early exit I would've bet on both the bottom two going home. Having barely survived this week, it's very possible she will bounce back, though I don't think she's going to make it to the end.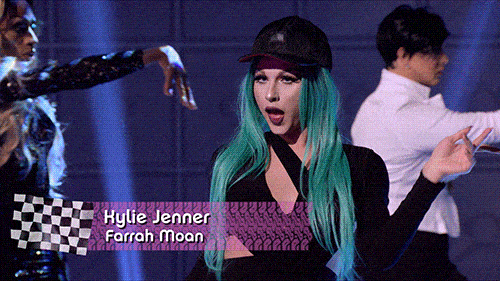 11. I've been hard on Farrah (who?) for a few weeks, and, after last night, I'm still not convinced. She did nothing with Kylie Jenner, but I thought she out lip synced Cynthia in the bottom two. She knew the words, sure, but she also had the right energy for that slight Meghan Trainor song. She's safe, for now, but her elimination is just a matter of time.
Agree? Disagree? Tell us how you would you rank the queens after last night's episode in the comments!