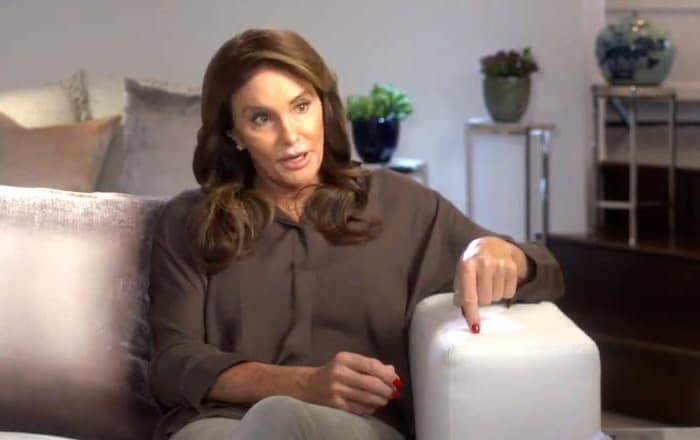 Caitlyn Jenner, a vocal Republican, says she no longer supports Donald Trump.
Last year, Jenner, who previously supported Ted Cruz for president, blasted Hillary Clinton as a "f**king liar", and pulled a bathroom stunt at Trump Tower in an attempt to show how LGBT-inclusive Trump really is.
At the time, she said:
"…Trump seems to be very much for women. He seems very much behind the LGBT community because of what happened in North Carolina with the bathroom issue. He backed the LGBT community."
However, in an interview with Diane Sawyer aired on Friday night, she said:
"Here's the deal: yes, I did vote for Trump, but here's the deal breaker with the Republican party. And the deal breaker is, you mess with my community…you don't give us equality and a fair shot, I'm coming after you.
"When it comes to all equality issues, for the entire LGBT community, what we need is federal guidance. Just like the previous administration said that it was OK to serve as a trans person in the military. We have frontline people, OK? I'm talking Marines, trans guys, on the frontline, fighting for our country. I'm trying to get, especially the Republican party, to make a change."
When Sawyer interrupted to ask, "You haven't talked to Trump? Secretly? Privately?, Jenner replied:
"When I was at the inauguration I did say hi at a cocktail party, and he wanted me to play golf with him…At the time I thought it was a pretty good idea but since Title IX, it's not a good idea. And so I won't be playing golf with him."
In February, Jenner reached out to Trump on Twitter, writing:
"I have a message for President Trump from one Republican to another. This is a disaster and you can still fix it. You may have promised to protect the LGBTQ community. Call me."
Well @realDonaldTrump, from one Republican to another, this is a disaster. You made a promise to protect the LGBTQ community. Call me. pic.twitter.com/XwYe0LNUOq

— Caitlyn Jenner (@Caitlyn_Jenner) February 24, 2017
Watch Sawyer's interview below.