English synthpop duo Hurts used their latest music video, for their new single "Beautiful Ones," to shine a visceral light on anti-LGBT violence.
The video, depicting an assault in reverse, opens on frontman Theo Hutchcraft bloodied and nearly naked, having just mowed down a trio of men with a stolen car.

As the video continues, you learn that Hutchcraft, who plays a gender-bending man about town, was beaten, bloodied and left on the street by the trio. Viewers watch helplessly as Hutchcraft is attacked, undressed and chased down, in that order (remember it's in reverse).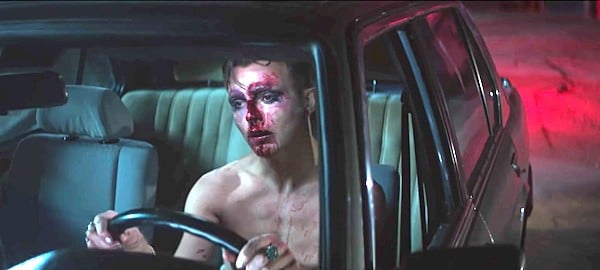 Hutchcraft's character, mere moments before being ganged up on, was dancing with other queer partiers among falling glitter and a disco ball. It's in this scene that viewers are shown the twist of the video: (SPOILER) his attackers are a man who Hutchcraft rejected and two of his companions.
You can watch the full video below:
The pair describes the video, released Friday, as a "celebration of individuality," "one of provocative poignancy" and "rooted in both intrigue and empathy" on its YouTube page.
Synthesist Adam Anderson makes up the other half of the synthpop duo.