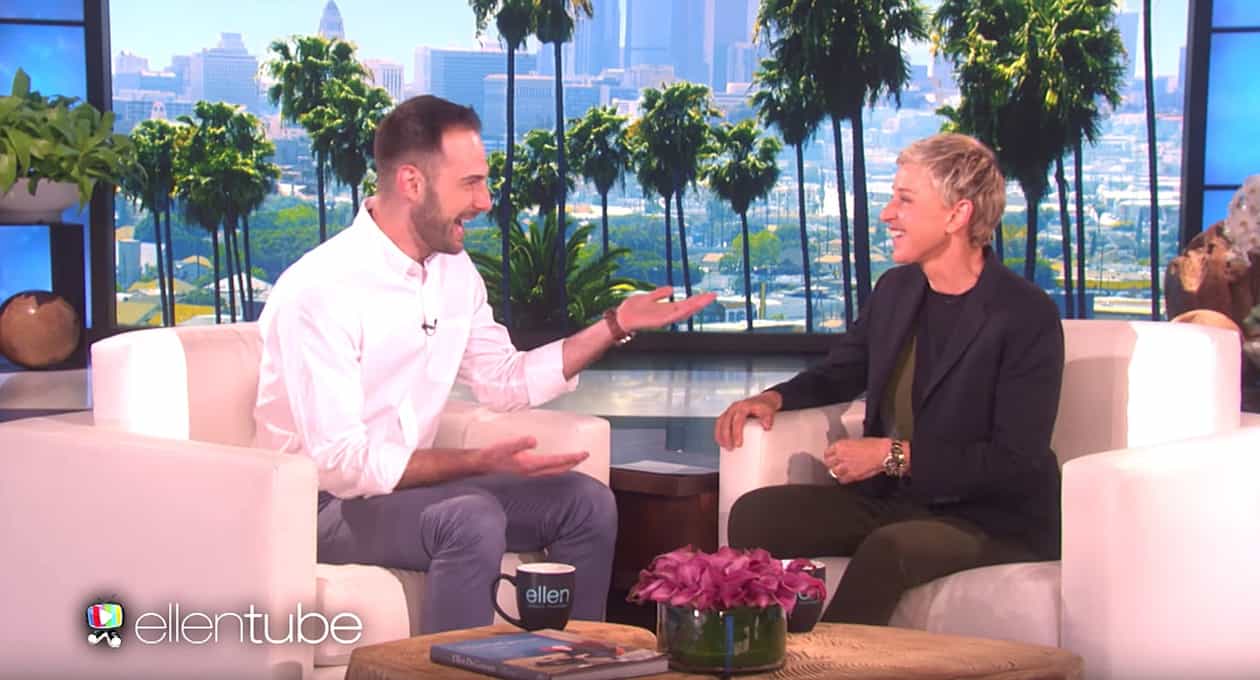 Fourth grade teacher Joe Dombrowski played an April Fools prank on his classroom, giving them a spelling list of made-up words, one of which was a play on RuPaul's Drag Race contestants.
Dombrowski explained the word "Ro-laska-tox" to his students thusly: "Ro-laska-tox was surprised when Jinkx took the crown…If you didn't get the hyphens, I'm sorry you got that word wrong."
https://www.facebook.com/joey.dombrowski/videos/10154508188106545/
Ellen, like the other 20 million people who watched Dombrowski's video, was completely charmed, so she welcomed him to her show and had a surprise ready: a spelling bee for him!
And of course she had some more surprises for him as well.
Watch: