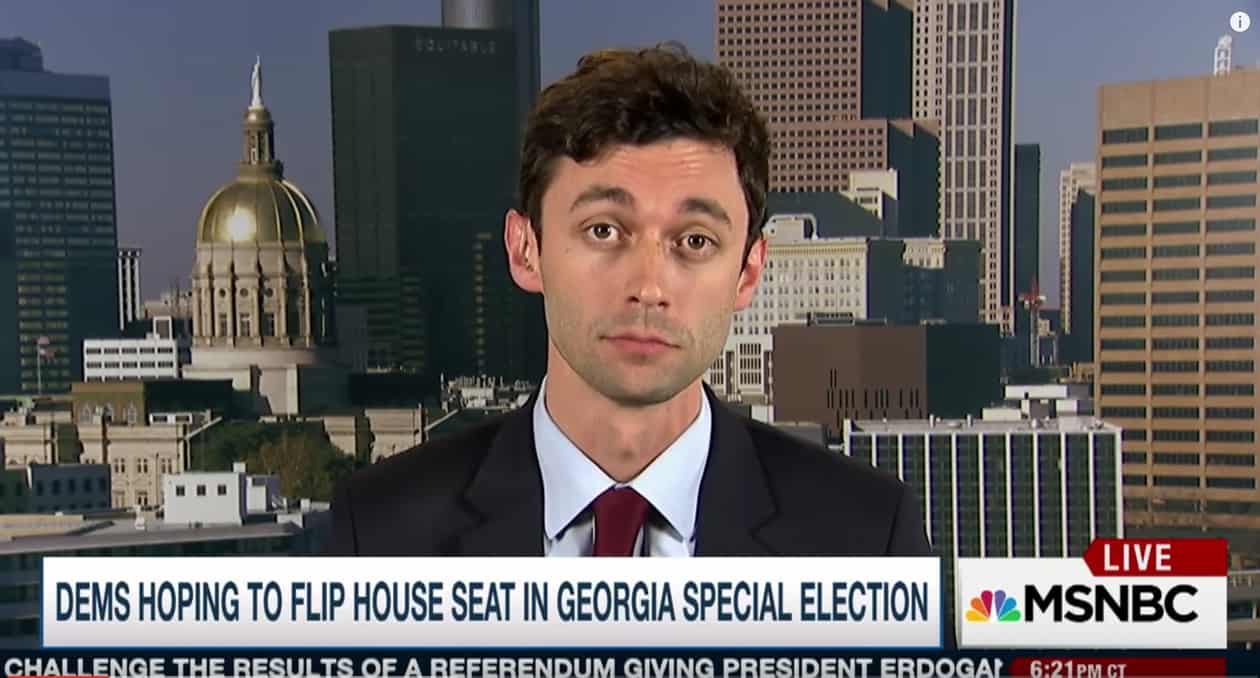 Democrat Jon Ossoff has an excellent chance today to win the special election to fill Health & Human Services Secretary Tom Price's seat in Georgia's 6th Congressional District, and this morning he received the best endorsement of all:
https://twitter.com/realdonaldtrump/status/854283110191685634
https://twitter.com/realdonaldtrump/status/854284952539725828
And while strategists in both parties say the most likely outcome is a June runoff after Tuesday's election, no one's ruling out an outright win for him in the heavily Republican district – and that would send shockwaves through the political world.
Less than a week after a Republican badly underperformed Trump's showing in Kansas, winning an open House seat there by single digits that Trump had carried by 27 percentage points, Ossoff is hoping to win a suburban Atlanta district that Trump won by less than 2 points but Republicans usually carry by 20 points or more. And Democrats are hopeful that a win there could send a national message that they could retake the House in 2018.
Ossoff appeared on Hardball last night, where Chris Matthews asked him what he thought of Trump.
Said Ossoff: "I have great respect for the office. I don't have great personal admiration for the man himself…I don't know the man. I hope that he'll show good faith and sound judgement."