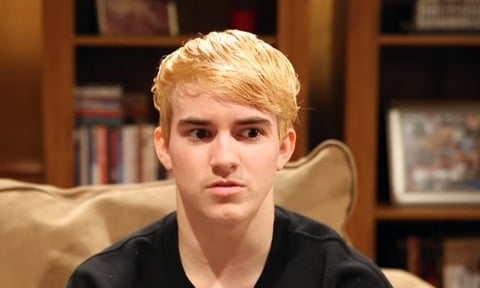 A Texas judge has a dismissed a lawsuit that aimed to ban transgender wrestler Mack Beggs from competing in the University Interscholastic League (UIL).
Euless Trinity High wrestler Beggs won the individual 110lb state title in girls wrestling earlier this year in Houston. 17-year-old Beggs receives doctor-prescribed testosterone hormone treatment and wanted to wrestle boys. However, UIL rules required him to compete in the girls division.
Texas policy allowing transgender wrestler Mack Beggs to take testosterone upheld https://t.co/chyZFGiGWU pic.twitter.com/bH0IhNVXgM

— Denver Post Sports (@DPostSports) April 27, 2017
On Tuesday, a Travis County judge dismissed a lawsuit asking the UIL to not allow Beggs to compete.
According to Sports Day, the lawsuit was brought by Coppell lawyer Jim Baudhuin and alleged a risk of injury to other wrestlers and an unfair advantage to Beggs. Baudhuin amended the lawsuit several times leading up to the hearing and argued that the UIL was not following its rules related to steroid use.
The UIL filed for a "Plea of Jurisdiction," which asked for the case to be dismissed for several reasons before it went on to a trial, leading to the hearing Tuesday.
In her explanation for dismissing the claims, the judge said Baudhuin's case was more of a question of what the UIL did with its discretionary powers than a question of the UIL not following the law or its constitution.
Both UIL Deputy Director Jamey Harrison and the Beggs camp were pleased with the result.
"It was kind of expected," said Damon McNew, Beggs' stepfather. "It's what the UIL stated a little bit after the competition."
McNew said there was "absolutely" relief the lawsuit is over.
Following the dismissal, Baudhuin said that he is unlikely to appeal.
Watch an interview with Beggs below.
(Image via YouTube)