=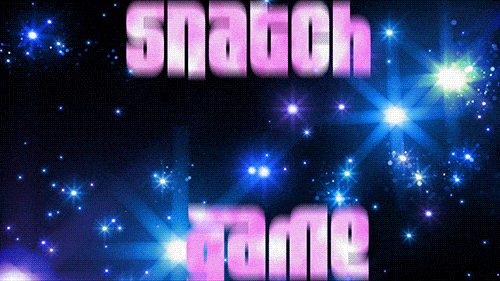 I never thought I'd say this, but nine seasons in, is it time to retire the Snatch Game on RuPaul's Drag Race?
OK, maybe that's harsh, but is it at least time to add a compelling twist the girls don't see coming?
There have been internet mutterings about this season's batch of queens being underwhelming, but I definitely disagree. In fact, I think this season of RuPaul's Drag Race is struggling with the opposite problem. There are so many solid gurls that it's hard to standout. Part of that can be attributed to their raw charisma, uniqueness, nerve and talent, but a large part is just a reality-TV savvy.
They've got their best lewks packed, they're armed with their signature lipsync moves and overall they know what to expect. That's become especially true for Snatch Game. Even last night's stinkers still went in with a plan, they just lost it in the execution. There needs to be a last minute additional challenge to amp up the drama on the next Snatch.
That doesn't mean I still didn't love it. I could watch even the worst Snatch on loop forever and still be happy.
Parsing the tops of the tops this week was tough, but the episode's editing might be to blame. The last few iterations of Snatch have been played with eight queens, allowing more time to see each character in action. This season we've got 10 gals up there, so we only get fleeting glances of what seems like a strong interpretation of Naomi Campbell and a fairly lazy attempt to channel fan-favorite Alyssa Edwards.
A crowded stage made it harder to wring the laughs from Ru and guest contestants Candis Cayne and the weirdly sexy Denis O'Hare. (Is that just me?) Alexis stole the show with a loving ode to Liza Minnelli, Shea served a steely Naomi Campbell and Sasha turned Marlene Dietrich into something between a glamorous ghost and an employee at Portlandia's Feminist Bookstore. Trinity was able to make her own plastic face look a bit more like Amanda Lepore's plastic face, Farrah Moan barely showed up as Gigi Gorgeous and Aja failed to capture Alyssa Edwards beyond a tongue pop and a set of nails.
Personally, my top pick was Valentina, who gave us an unhinged version of the Miss Columbia that Steve Harvey mistakenly crowned. It displayed a cunning pop-culture knowledge that wears well on this show. As always, she never broke character, and, save for one cocaine joke flop, her choices worked.
On the bottom of the pile was Cynthia Lee Fontaine, a contestant folks were hoping was brought back to slay this challenge specifically. Instead, she sputtered out even more incomprehensibly accented argle-bargle as Sofia Vergara than usual with nary a joke.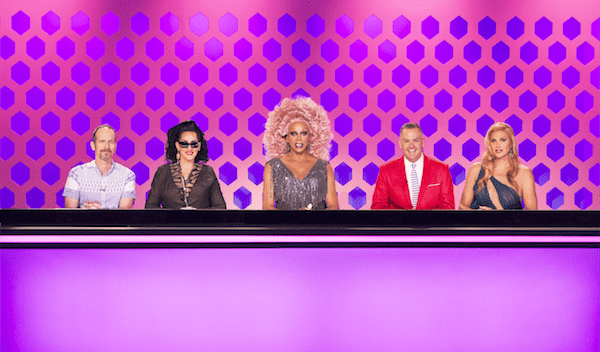 Of course, it's not solely about the challenge. Last night's runway gave the gals a chance to redeem a Madonna-themed runway after last season's contestants went a little too kimonoverboard.
Though nothing was as egregious as the handful of kimonos we saw last season, there were some duplicates up there, including Madge's "Material Girl" ode to Marilyn Monroe (by Peppermint and Shea) and the plaid Givenchy get-up she wore to the 2013 Met Gala (Nina and Trinity). Those crafty producers made sure to put the gals in matching outfits one after another, which seems more than a little shady to whomever they slotted second. To be honest, these celebrity-themed runways are starting to feel like the old Glee tribute episodes. They were cute at first, but there should not be more than one per season.
Our touchy-feely moment in the workroom this week comes from Peppermint, and, in my opinion, it's the best one this season. Peppermint discusses her gender identity and how difficult it is for people — even and especially people in the LGBTQ community — to understand how she can be trans and a drag queen. It was a vulnerable moment met with sincere support from the other queens, and it felt more authentic and less shoe-horned in than some of the previous serious conversations. (Not that I think the queens themselves have been insincere talking about HIV/AIDS, eating disorders, etc. Just the topics seem to come out of nowhere, whether that's the fault of editing or producers' prodding.)
In the end, Alexis picks up the win, while Peppermint and Cynthia are left lip-syncing for their lives. Peppermint performs an unforgettable lip sync, while Cynthia keeps doing that thing where she looks like she's super mad the whole time? I think it's supposed to be a sexy face, but it's just the wrong kind of passionate. The judges' choice is clear: It's time for Cynthia to go. Sad cucu.
So where does that leave us? Let's examine this week's standings in our totally biased, completely subjective, mostly nonsensical rankings below. Share yours in the comments!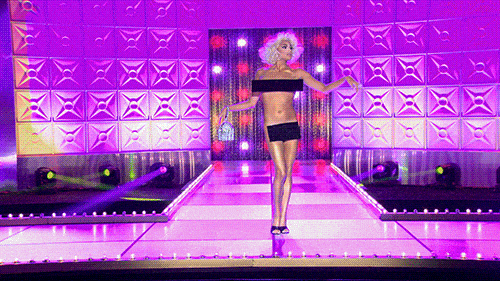 1. It is criminal how overlooked Valentina was this week. Criminal! Her Snatch Game character was wholly original and had me howling every time I looked at her deranged, tear-stained face. Plus, her runway look was a creative stunner. You might say she's relying on that body-ody-ody, but her homage to Madonna's Sex book successfully played with proportion the way queens usually use padding by just carefully selecting the right length of black censorship bar. She's such an artist. I'm totally on board.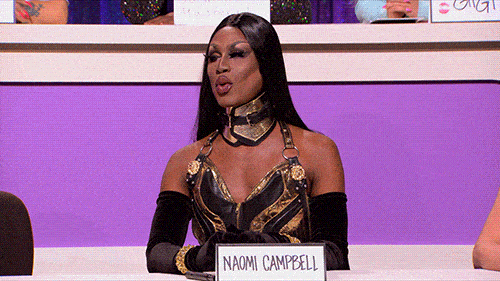 2. Just because I've come around hard on Valentina, that doesn't mean I'm giving up on Shea. They're really neck-and-neck for tops with me. I feel like Shea has a more well-rounded foundation and experience to overcome whatever Ru throws at her next. In the Snatch Game, her Naomi seemed to land a joke every time she was given the chance (which was far too infrequent). Unfortunately, her runway was just OK.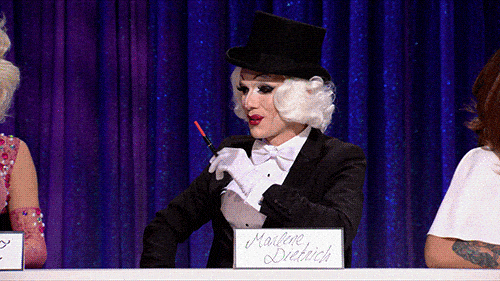 3. I am so, so impressed with how Sasha handled this challenge. From the moment Sasha was announced for the cast, I worried how her erudite approach to drag would translate to the campy fun of this show, especially when it comes to Snatch Game. She wisely made her high-brow humor part of the act. It was so savvy.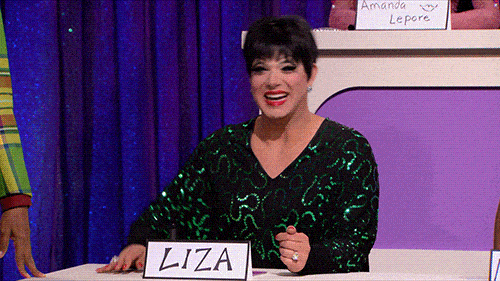 4. Alexis' Liza was amazing, with a Z. In fact, it may be one of the strongest Snatch Game performances of all time. But, like, how much of her success was because she was quick on her feet and made it her own, and how much was just because a great Liza impression is a hilarious addition to any situation? A queen could lip sync their way through "I Gotcha" at a funeral and still be showered in singles. I don't mean to take away from her win, and I do hope this is a sign of Alexis stepping up, but I want to see her do better in a non-theatrical challenge before I'm convinced.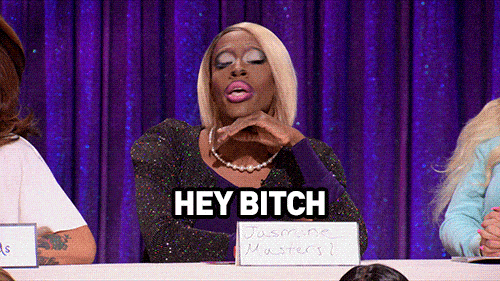 5. I wasn't wow'd by Nina's Jasmine Masters. It was a relatively obscure choice considering Jasmine's short tenure on this show and niche web fame. Plus, Nina's interpretation was pretty basic, boiling down to a croak and a flazéda attitude. However, the judges talked about Nina this week as if she was conquering her bad attitude, so hopefully that clears the way to shift focus back on her creativity.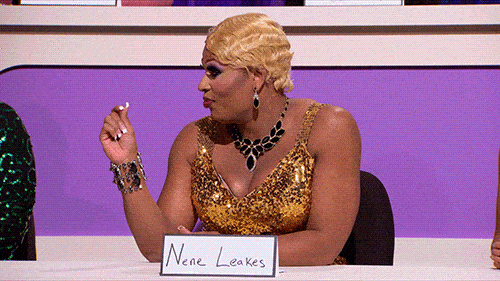 6. Landing in the bottom two is the best thing to happen to Peppermint. After weeks of subpar lip sync battles, Peppermint danced the house down. It was sexy, it was funny, it was high-energy. She was unstoppable. And that shotgun move? I lived, I died, I lived. At this point, I think Peppermint is too far removed from the top contenders to snatch the crown, but a Miss Congeniality win isn't out of the question.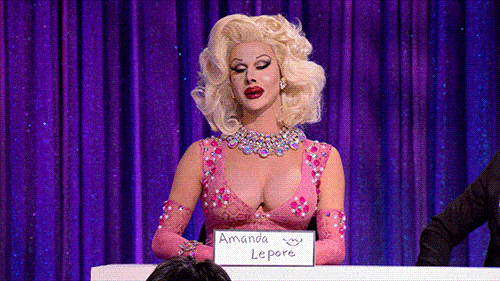 7. When I first wrote out these rankings, I could only name nine queens. I completely forgot about Trinity. The morning show landed her in the bottom two, and she faded into the background during the Kardashian musical and Snatch Game. I wouldn't be surprised to see her surge — or plummet — in the weeks ahead, but for now she's stuck in the middle of the pack.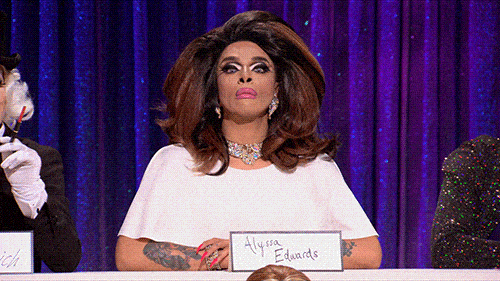 8. Please let Aja be the last queen to do Alyssa Edwards in Snatch Game. Personally, I'm with Michelle about banning future queens from doing Drag Race alums on Snatch Game, but Alyssa is a particularly obvious choice that's never as funny as the original. You could grab literally anyone in a gay bar and ask them to do an Alyssa impersonation, and I bet they could do it as good or better. I really like Aja, but she's being out-shined here on a weekly basis.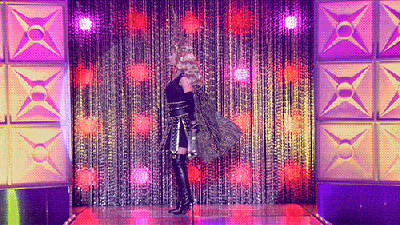 9. Farrah is lucky her runway look was so good, because Gigi Gorgeous was a bore. It was a little surprising to see her come for Nina the way she did after spending weeks struggling herself. It felt a little out of nowhere, and it was resolved almost as quickly. Could it be there just isn't enough backstage drama and the editors are scrounging?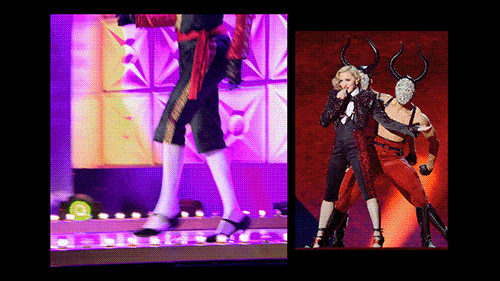 10. Alexis nailed Cynthia when she blasted her for being "not able to do anything except Cynthia." Except, in this case, all she had to do was Cynthia! She could've put on a Sofia Vergara wig, acted exactly like she always does and just substituted "Titi" for "Cucu." That's it! She would've been safe. I was a big fan of her runway look (especially the nod to Madonna's Brit Awards fall), but overall I think this second appearance actually tainted whatever goodwill her brief season nine run earned her.
How would you rank the queens?