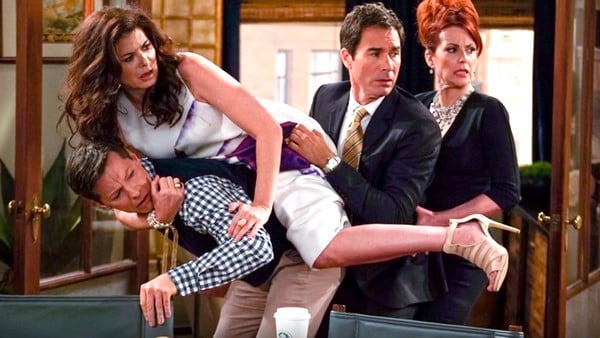 You'll be able to see even more Will & Grace, which is returning in January to NBC, after the network upped its order for 12 new episodes rather than 10, according to Deadline:
Shepherding the new episodes, which are expected to pick up the characters' stories a decade after the 2006 finale, are Will & Grace creators/executive producers Max Mutchnick and David Kohan as well as director/executive producer James Burrows.
Co-creator/executive producer Mutchnick was behind the Will & Grace reunion mini-episode, bringing the cast together and getting the original set re-assembled in the basement of the lot where the NBC series filmed. He and Kohan wrote the script, with additional punch-up work by Will & Grace alums Gary Janetti and Bill Wrubel.