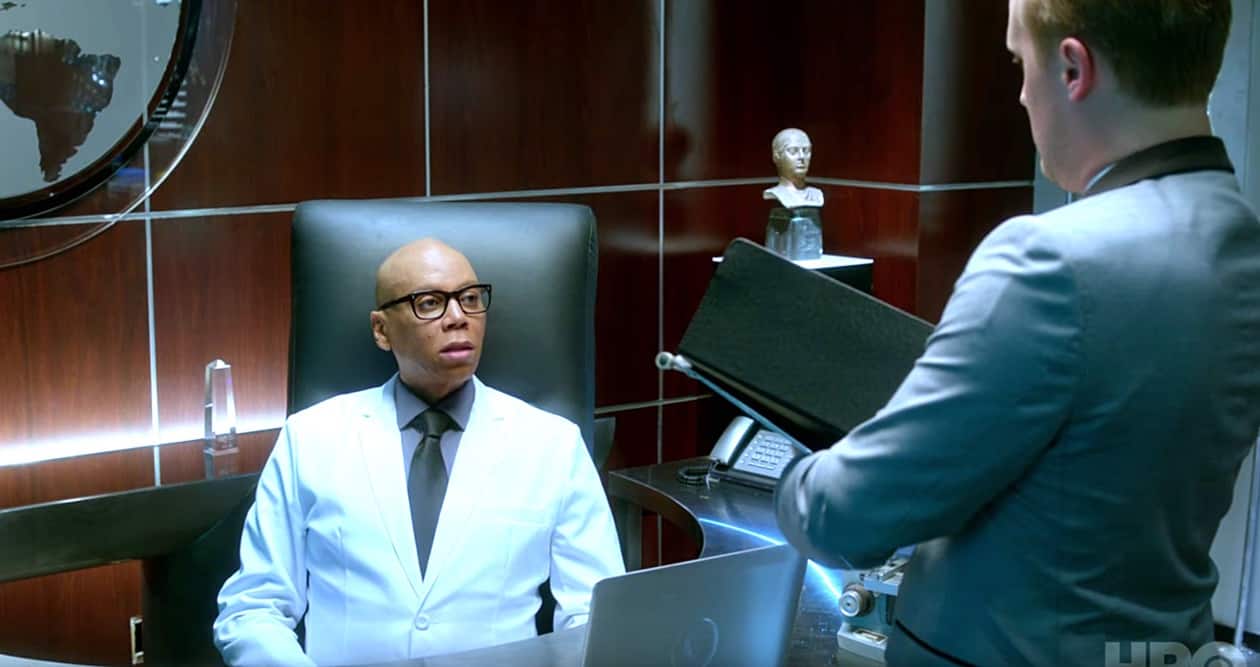 RuPaul plays an unscrupulous scientist named Dr. Labcoat in this week's special live action episode of HBO's animated series Animals, airing tonight at 11:30 pm.
In a new clip released from the episode, Dr. Labcoat prepares for the roll out of the "Green Pill," a mysterious cure for the virus plaguing New York City.
The episode, written and directed by Phil Matarese and Mike Luciano, also features Neil Casey, John Early, Judy Greer, Lauren Lapkus, Andy Richter and Raven Symone.
Watch: