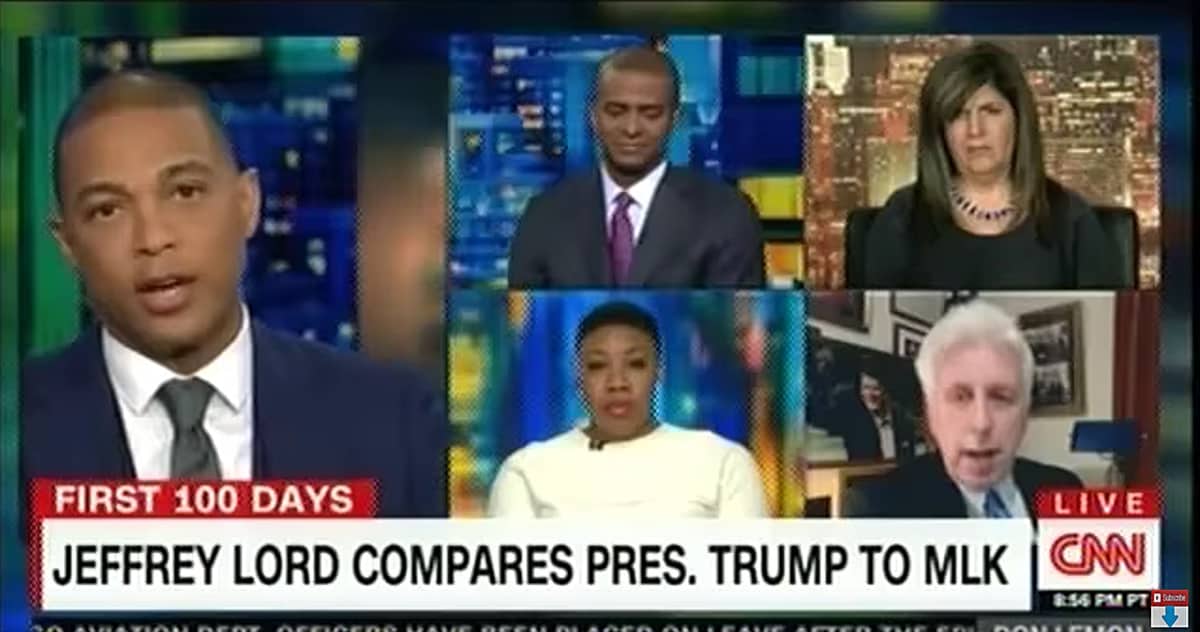 Yesterday we reported on CNN Trump surrogate Jeffrey Lord's ridiculous remarks about Trump's plan to withhold Obamacare subsidies that assist the poor in order to get Democrats in Congress to come to the table on his Trumpcare plan.
Said Lord:
"Think of President Trump of the Martin Luther King of health care…Dr. King kept putting people in the streets in harm's way to put the pressure on so the bill would be finally introduced."
Don Lemon invited Lord to join his panel last night and discuss his MLK remarks. It didn't go well.
Watch:
https://www.youtube.com/watch?v=TnTC04o5ZOg