Once upon a time there were 13 drag queens tasked with becoming the fairest drag superstar in all the land. But first they have to avoid pricks on their spinning wheel and create a garment for the ball, no mice or birds or woodland creatures to help. Just fairies.
This week's challenge not only, thankfully, isn't a group challenge, but it also tasks the queens with sewing their own costumes. It's time to separate the kweens from the lowly step-sisters.
They'll be creating their own custom princess, as well as an insane CGI sidekick that blends footage of their heads on sloppily-animated little bodies. If it sounds insane, that's because it is. This is the kind of thing that would only come from the warped minds at World of Wonder, and I live for it.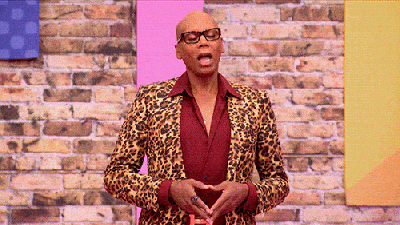 In the workroom, the gals who don't know how to sew are quickly revealed. Farrah Moan can barely operate a glue gun without adult supervision. Kimora complains about being in a sweatshop. Have you guys seen this show?
One moment we're complaining about sewing, the next we're learning the origins of Cynthia's cucu (it's the butt and the hole!). Then the queens throw some shade at Aja's make-up skills (Alexis asks "Are you afraid of what America is going to think of your makeup without Facetune?").
But before we can roll the signature RuPaul shade rattle, the conversation shifts to the shooting at Pulse in Orlando. It's a quick tone shift, but an important conversation, nonetheless. Both Trinity and Cynthia have personal connections to the tragedy, but it sparks a larger conversation about the importance of community and creating proudly, visibly queer art. The fact this show can go from "Is it the butt or the hole?" to showcasing an honest conversation among a diverse group of queer people so deftly is exactly what makes this show so amazing.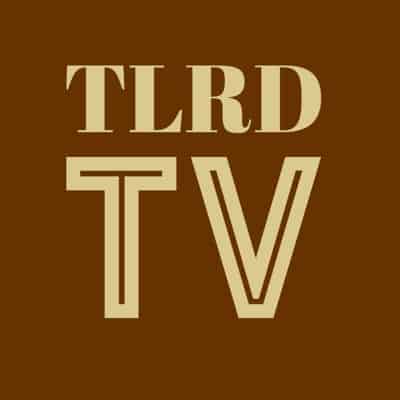 On the runway, most of the girls handle the princess fashion pretty well. Exceptions are Farrah, committing the Drag Race cardinal sin of wrapping fabric around her waist, and Aja, whose volcanic, banjee princess looked more like American Horror Story: Ronald McDonald. The sidekicks were bonkers overall, but Kimora confounded judges and viewers with a robotic monkey character that failed to land a single joke, no matter how much verbal poop it flung.
What sort of ruins the princess party for everyone, however, is the story the queens need to write for their characters. Too many ladies cram too much meaning into what should be a silly exercise at the expense of jokes. Maybe it was the brief they needed to write that hampered the storytelling, or maybe this season is just lacking clever performers, but even the judges seemed stumped by some of these fairytales.
Peppermint, Valentina and Trinity took the top spots, with Ms. Taylor earning her first win. Farrah, Aja and Kimora did not get such a happy ending.
Let's dive deeper into how the individual queens performed in our rankings below.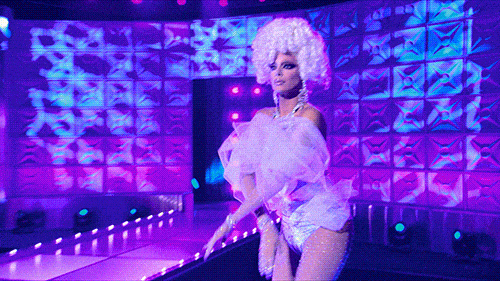 1. I'll say it now: Valentina was robbed. She looked absolutely gorgeous. Her face is stunning. Her entire ensemble was a 10. Plus, her Shady Godmother character had comedy, but also made narrative sense. Plus, it complemented her princess perfectly. Sure, Valentina has only been "doing drag" for 10 months, but whatever she was doing before that has really prepared her for this competition. Does drag offer transfer credits?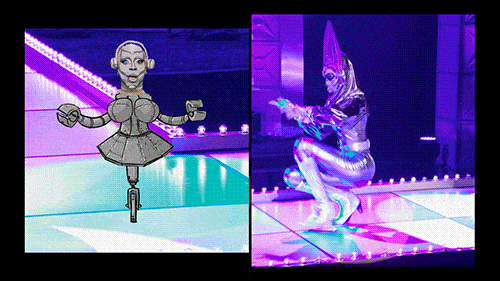 2. Nina must've just missed the top three this week. She elevated alien princess beyond space-age couture with her unique makeup style. Her busty robot sidekick was a cute idea, and the copy was cute and straightforward. Nina keeps it exciting on the runway, but it's always fully-realized (for now). Her creativity will take her far.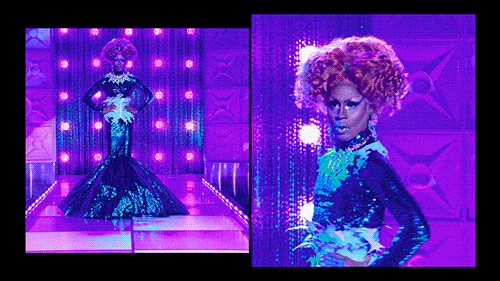 3. I'm still digging on Shea, even if she failed to impress tonight. Her character's backstory was almost a little too "ripped from the comic books" on the runway, and she needed pads. She's still a complete package, and I'm keeping her toward to the top, despite a mediocre showing.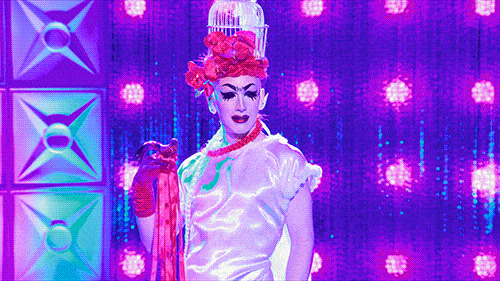 4. Sasha is trying just a little too hard (something I worried about ahead of this season's opener). Her troll character was almost acted TOO well for this silly bit, and the story of her princess was overwrought.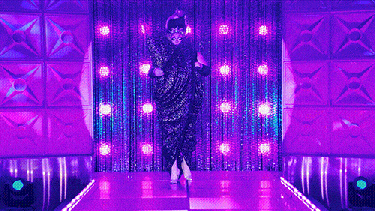 5. For such a creative idea, Eureka's princess could have been so much more. Sewer accoutrements aside, I feel like she's giving us a similar look/silhouette every week. I want to see her change up her wig shape, put on something ethereal. I want more of a dramatic transformation soon.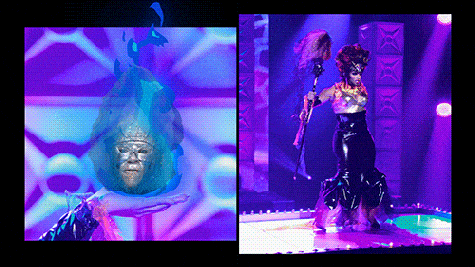 6. Peppermint definitely earned her spot in the top three tonight, but I did not need that backstory about a kitchen fire. This is drag, gurl, not exposure therapy. This was a solid performance in a challenge that stumped a lot of the rest of the field.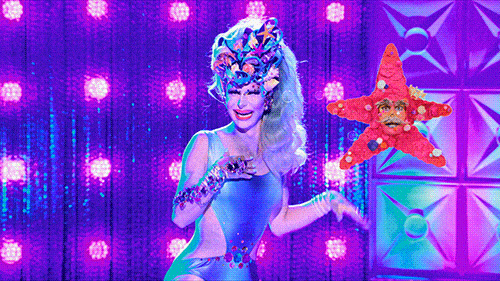 7. There's something about Trinity that rubs me the wrong way. Yes, everybody wants to win, but there's a little desperation there that's just not cute. She even says she "finally won her first challenge." It's only episode three, honey! Her starfish sidekick was colorfully crude, but all the jokes felt a little like low-hanging fruit. No one's going to confuse Trinity for another Bianca or Bob any time soon. I don't think she was better than Valentina, and even a win here doesn't push her out of the middle of the pack for me.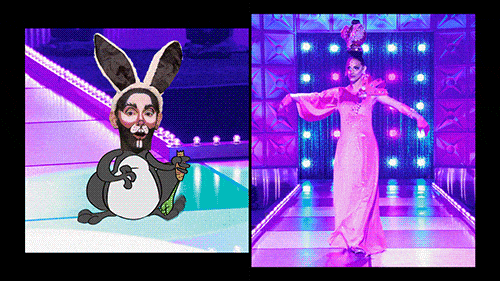 8. Surprise! Cynthia's princess is about her cucu! Who would've guessed? She is committed to the cucu, cucu. Cucu cucu, cucu cucu? Cucu, cucu cucu. Cucu.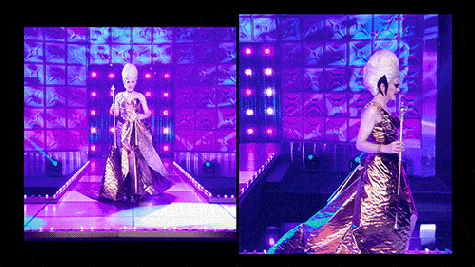 9. Charlie is boring me. Where's all that famously controversial humor? At this point, I'd even prefer she offended me! At least then I'd be paying attention.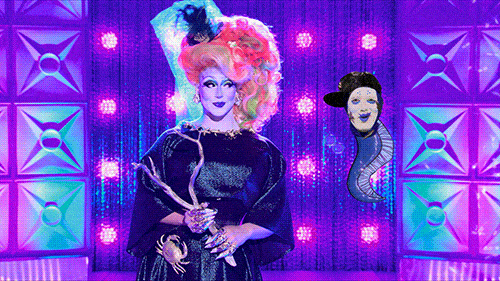 10. I don't understand a single thing about Alexis' princess. First off, what is a subway fish? Why is her tadpole from the Jersey Shore? Why is she holding a branch? LITERALLY WHAT IS HAPPENING?! If there was a bottom four, I'd expect she'd be in it.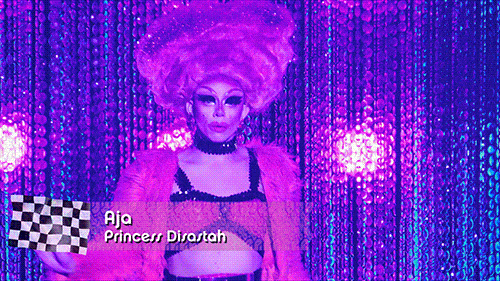 11. Aw, Aja. First off, your makeup is in fact terrible. That's OK! This is not America's Next Top Sephora Saleslady. As Aja proved in the lipsync, she is still one helluva performer. Hopefully this humbles Aja a bit, so she can bounce back from that mess of a runway presentation (both the outfit and her, um, what would you call those? jokes?). She straight-up murdered Kimora on that lip sync, although Kimmy didn't put up too much of a fight. (More on that in a bit.)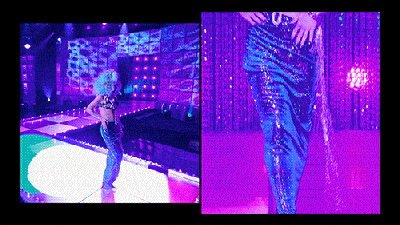 12. Aja was right about something, though: Farrah belonged in the bottom two. I could have made that mermaid princess outfit, and I honestly don't know how to sew buttons back on my shirts. The blowfish idea was cute, but not with that sloppy execution.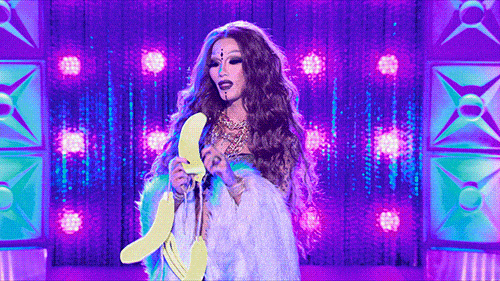 13. Kimora's outfit was stupid, her sidekick was frightening and she lost me in her banana metaphor, but I want to DRAG HER for that lip sync. That was the laziest lip sync I can recall on this show. She didn't even remotely know the words! To the lip sync! To save her life! I cannot believe RuPaul let that slide without comment. Her "death drops" were more like death falling down lightly and having a nap. Somewhere, Honey Mahogany and Vivienne Pinay are watching this shrieking "REALLY, BITCH?"
How would you rank the queens after this week's episode?