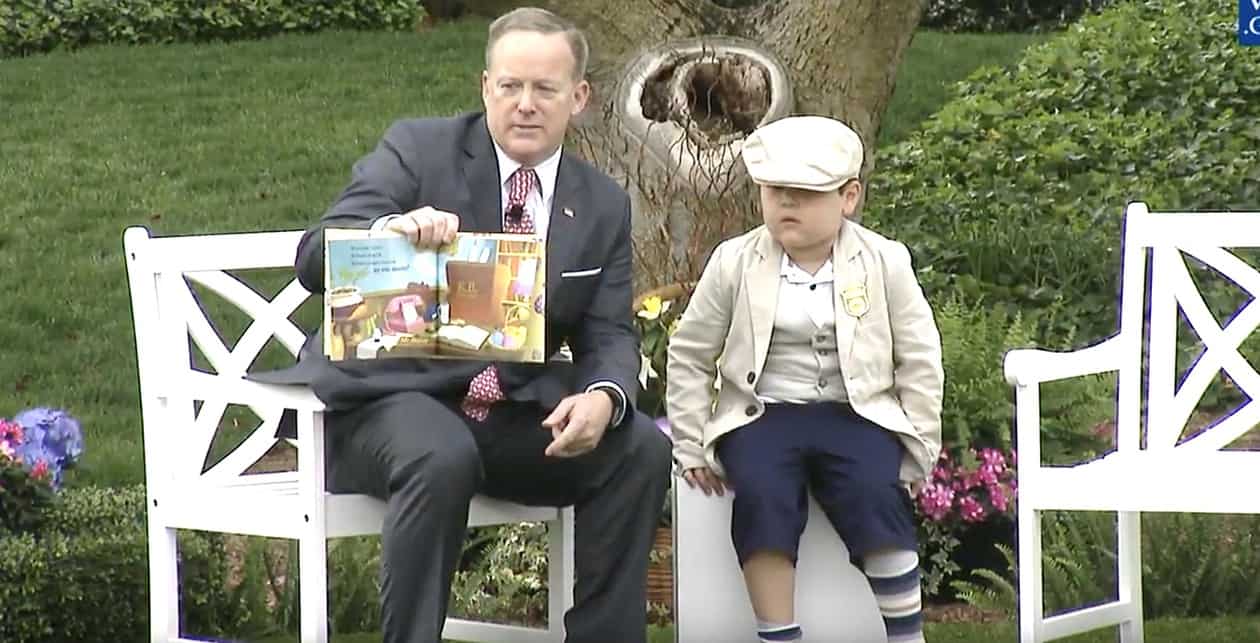 Press Secretary Sean Spicer took a break from dodging, deflecting and yelling at the press to play to a much less challenging crew: children at the White House Easter Egg roll.
The annual Easter Egg roll is a tradition at the White House and it was unclear if it was even going to happen, but was rushed out at the last minute, and is certainly not as festive as in years past, the NYT reports:
The late start in planning by the Trump White House points to a smaller and less ambitious Egg Roll than in previous years. There may be half as many guests, a fraction of the number of volunteers to manage the invasion of the South Lawn, and military bands in place of A-list entertainers like Justin Bieber, Ariana Grande, Idina Menzel and Silentó who have performed for Egg Rolls past.
This year, several groups, including LGBT organizations, which were invited in the past, have not been offered tickets:
"I've had quite a few families from across the country reach out and say: 'Hey, are we getting tickets? Our family wants to drive in for the event,'" said Ashley Broadway-Mack, the president of the American Military Partner Association, which represents the families of gay, lesbian, bisexual and transgender service members and has received tickets for five to 10 of them for each of the last several years. "Unfortunately, the Trump administration has not reached out about it."
Watch Spicey do his best at warming up for the kids: