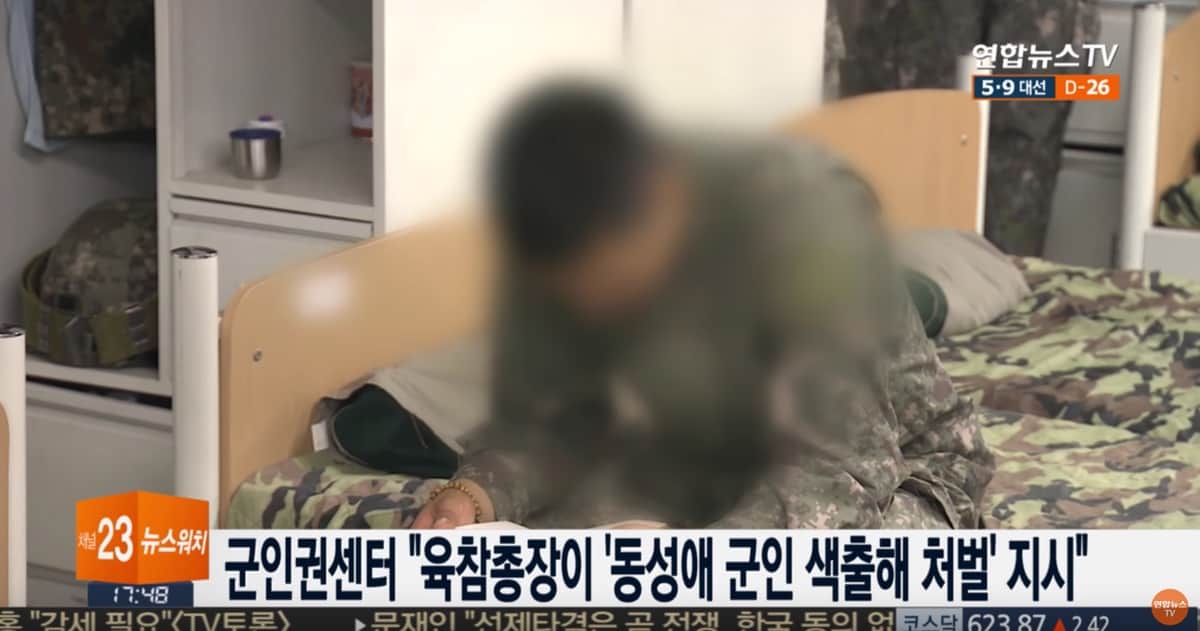 The South Korean Army used a gay dating app to track down gay soldiers, placing dozens of them on a list in violation of their constitutional rights and a watchdog is filing suit, according to South Korea's largest news agency Yonhap:
The Center for Military Human Rights Korea said it will file the case with the National Human Rights Commission of Korea (NHRCK) against Army Chief of Staff Gen. Jang Jun-gyu and four investigators for allegedly violating the victims' constitutional rights.
The center said the Army carried out a probe to find homosexuals and put some 40 to 50 soldiers on the list, in violation of the Military Criminal Act. Under the law, a soldier who commits "sodomy" or "other disgraceful conduct" can face up to two years in prison.
Even though there was no evidence of the entrapped soldiers having sexual intercourse, they were outed:
The Army earlier denied the allegations in a statement, saying that the investigation team launched the probe after recognizing that an incumbent soldier uploaded a video of him having sexual intercourse with another male soldier on social media.
A news conference about the allegations: