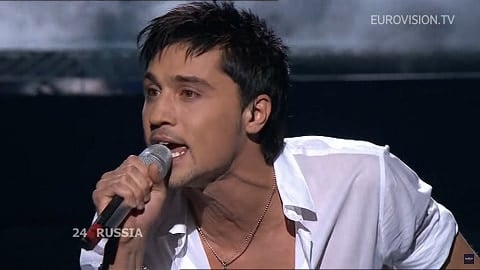 With three weeks to go until semi-final one, Eurovision organizers have announced that Russia has been banned from this year's contest.
Since first taking part in the Eurovision in 1994, Russia has become one of the competition's most successful participants with one winner and a number of second and third placings.
However, host country Ukraine's secret services have banned singer Yulia Samoylova from entering the country because she had toured in Crimea following Russia's annexation of Crimea in 2014.
According to the Belfast Telegraph, the European Broadcasting Union (EBU) had suggested Samoylova could perform live from Russia. However, state-owned Channel One declined and has refused to broadcast the competition.
https://twitter.com/OnlineCammon/status/853156454093795328
In a statement, Frank Dieter Freiling, Chairman of the Eurovision Song Contest Reference Group, the event's steering committee, said:
"We strongly condemn the Ukrainian authorities' decision to impose a travel ban on Julia Samoylova as we believe it thoroughly undermines the integrity and non-political nature of the Eurovision Song Contest and its mission to bring all nations together in friendly competition. However, preparations continue apace for the Eurovision Song Contest in the host city Kyiv. Our top priority remains to produce a spectacular Eurovision Song Contest with our Member UA:PBC in May."
This is the not the first time Russia has run afoul of the EBU. In 1998, the country three it's dummy out and declined to participate because of crappy results in previous years. The following year the EBU banned Russia from taking part.
The Eurovision final takes place on May 13th in Ukraine.
Last year's competition was won by controversial Ukrainian entry "1944."
Watch "1994" and Dima Bilan's (above) 2008 Russian winner "Believe" below.