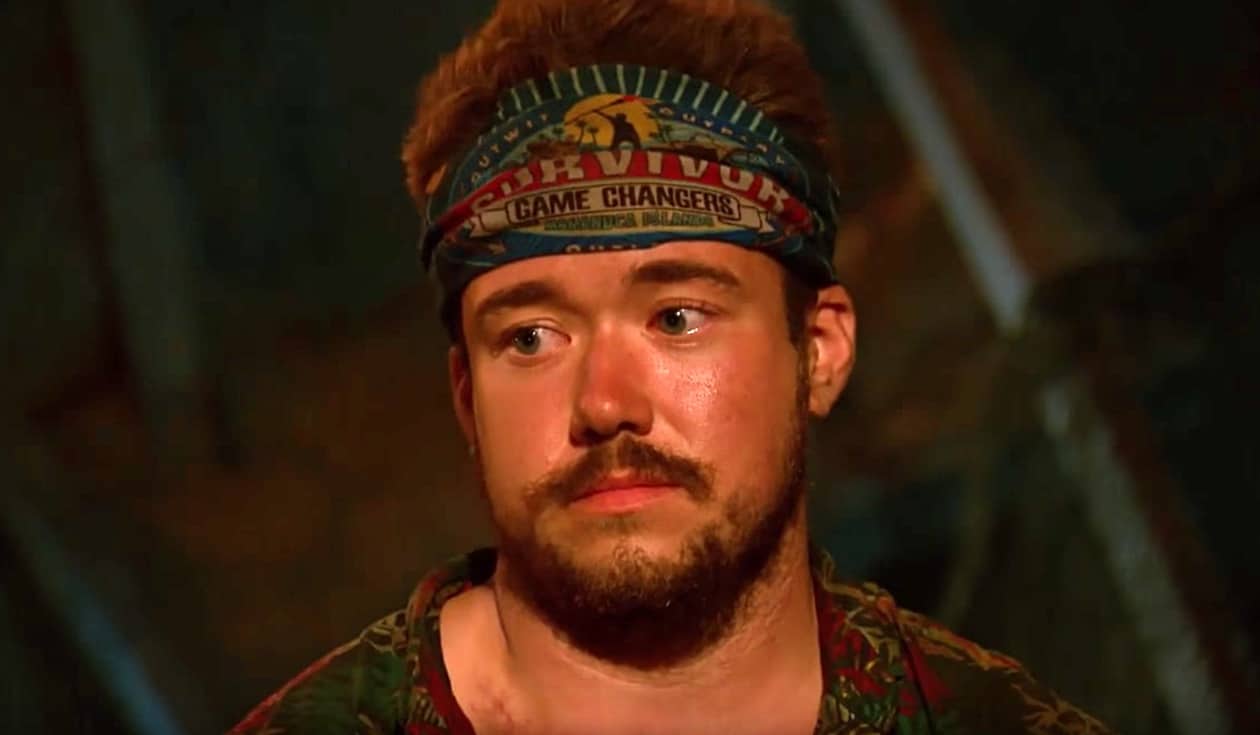 Since Wednesday night's Survivor: Game Changers episode aired, CBS has been accused of exploiting transgender contestant Zeke Smith by broadcasting his outing by fellow contestant Jeff Varner.
CBS released a statement to The Hollywood Reporter standing by its decision to broadcast the episode:
"After the tribal council scene in last night's Survivor was filmed, we consulted with Zeke Smith and with GLAAD in advance of the broadcast, including the issue of how Zeke would tell his story after the episode aired. This is his second consecutive season on Survivor. From his first season through the current edition, we have always been guided by the principle that this is his story to tell, and it remains so. We support how [host] Jeff Probst and the producers handled a very sensitive situation and marvel at the grace Zeke exhibited under extraordinary circumstances. We have also respect for how Jeff Varner has expressed remorse for his mistake, both in the episode and in his subsequent dialogue with the media. In the end, we believe this episode, accompanied by Zeke's own remarkable writing and speaking on the subject, has provided an unexpected but important dialogue about acceptance and treating transgender people with respect."
Smith told Julie Chen on The Talk that he had "unprecedented autonomy" in telling his story (as transcribed by Jezebel):
"I love Survivor and I was drawn to apply to Survivor because of the integrity in the storytelling. And when I first applied, I didn't tell casting that I was trans. That was developed later in our relationship. And I had a chat with Jeff Probst in which we agreed if, how, and when I'm gonna talk about this part of my life—it's gonna be up to me, as opposed to being outed by a fellow contestant being the exception.
"But in the aftermath of being outed, I've been granted unprecedented autonomy in how I wanted to tell my story. We started having conversations all the way back in Fiji nine months ago about the care with which this episode was going to be handled. I came to Jeff and asked if I could write a personal essay about what happened and he immediately said yes. And I was really proud of how I responded. And I wanted the world to see how much I'd grown and I also thought by showing what happened, maybe it wouldn't happen to someone else and something good could come of it."
GLAAD had worked with Smith and CBS "for several months" leading up to the airing of the episode.
Said GLAAD's Transgender Media Program director Nick Adams:
"Zeke Smith, and transgender people like him, are not deceiving anyone by being their authentic selves, and it is dangerous and unacceptable to out a transgender person. It is heartening, however, to see the strong support for Zeke from the other people in his tribe. Moments like this prove that when people from all walks of life get to know a transgender person, they accept us for who we are."