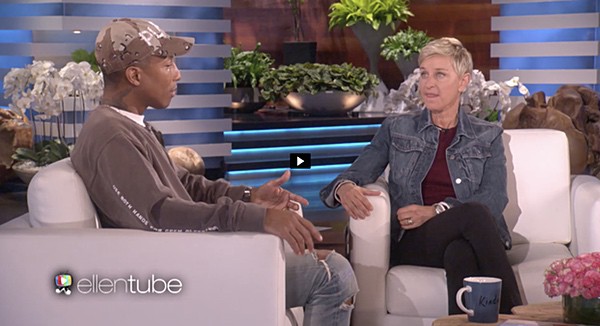 Even though Ellen DeGeneres cracks us up daily on the Emmy-winning Ellen, it's been more than a decade since her last stand-up special. Thanks to Netflix, that's about to change.
The pair's announcement came in the form of a Wednesday Twitter exchange that sent fan reeling on the social network.
Looks like it's been 15 years since you did a stand-up special, @TheEllenShow. How about one for Netflix?

— Netflix US (@netflix) May 24, 2017
Let me think about it. Ok I'm in. https://t.co/kUAdHyXAjS

— Ellen DeGeneres (@TheEllenShow) May 24, 2017
DeGeneres' last stand-up special, "Ellen DeGeneres: Here and Now," premiered on HBO on June 25, 2003, and it looks like DeGeneres shares our opinion that it's been long enough.
"It has been 15 years since I did a stand-up special. 15 years," DeGeneres said in a statement provided through Netflix, HuffPost reports. "And I'm writing it now, I can't wait. I'll keep you posted when and where I'm gonna shoot my Netflix special. I'm excited to do it; I'm excited for you to see it."
The special has yet to film, so the release date is unknown at this point, but DeGeneres' deal with Netflix comes after a number of popular comedians have released their own specials. Louis C.K., Iliza Shlesinger and Amy Schumer are just a few of the comedians who have released their own stand-up specials on the streaming service recently.