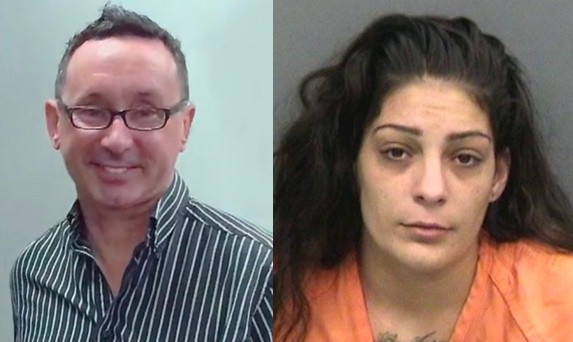 26-year-old Florida woman Jadian Sinead Zeiders has been arrested and charged with second degree murder in the beating death of a gay man last January.
Zeiders told police that she attacked 53-year-old William "Bill" Denham Jr. (above) after he walked into a back yard and masturbated in front of her.
According to the police report, Zeiders said she pointed Denham out to two other men after the incident and they struck him in self defense.
According to the Tampa Bay Times, investigators turned their attention to Zeiders three days after police found Denham lying unconscious on a sidewalk near the corner of North 15th and East Elm streets on January 14th.
An autopsy found that Denham died of blunt trauma to the face and body.
A witness told investigators he saw two men and a woman beating Denham in the street and kicking him after he fell down. The witness added that one of the attackers said something about the man being a "pedophile."
Zeiders initially told police she didn't know what happened to Denham. But later, in the same interview, she said she was outside a home on the 1500 block of Escort Avenue when a man she didn't know entered the yard and started masturbating in front of her.
Zeiders said she hid in the laundry room of the house and when two men she knew returned there, she told them what had happened. According to Zeiders, her two acquaintances caught up with the man near 15th and Sligh Avenue and began arguing with him.
Zeiders said the man ran back to Elm Street and her companions followed. They tried to detain him, she said, and were forced to defend themselves when he attacked one of them. The man fell to the ground and her companions walked away, she said.
At that point, Zeiders told police, a black man she didn't know came out of the bushes, kicked the man in the head and started rifling through his pockets. She said she watched as an ambulance arrived and the man walked away from the scene, refusing medical treatment.
A second witness told investigators one of the men who beat Denham lives at the Escort Avenue address, the police report says. This man told the witness the day after the beating that he and a male and female companion beat a man to death because he tried to rape Zeiders in the yard, the police report says.
Five days later, according to the same witness, the same man repeated the claim and said detectives had questioned him. A third witness told police the man bragged that he had hit someone who died.
Denham's friends and family called the accusations absurd. His sister Maureen Tourigian said:
"He never would have attacked anyone. Anyone who knows him knows that, and that he never would expose himself to a woman. He wasn't interested."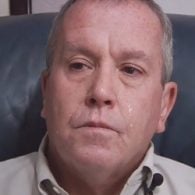 Dan Kane (right), Denham's partner of 30 years, said Zeiders fabricated a story to protect her and her accomplices. He suspects Zeiders and the two men tried to rob Denham and beat him up when they found he only had a few dollars in his pocket.
"I don't think they need the death penalty, but they do need to be in prison for a long time to think about what they did," he added. "They're a danger to the community and need to be off the street."
According to the New York Post, Zeiders faces charges of second degree murder. The two men accused alongside Zeiders are known to police but have not been charged yet.
Watch a Fox News report below.