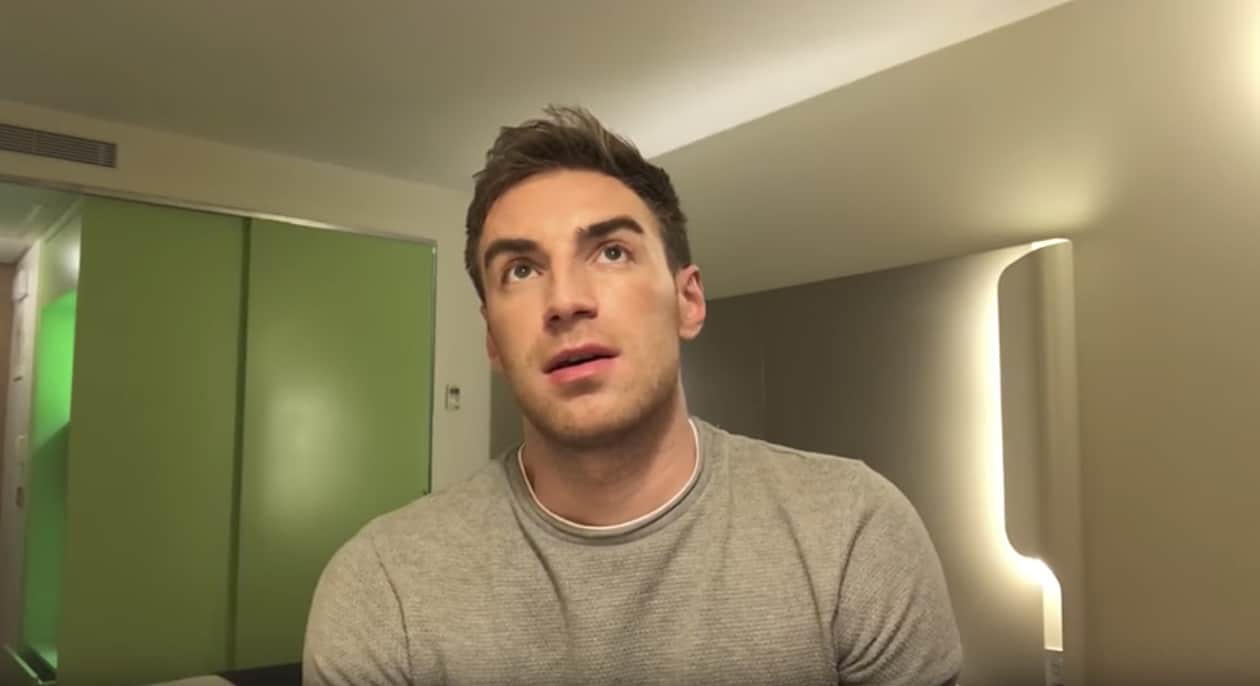 London-based gay adult film actor Kayden Gray (Men.com, Lucas, Tim Tales, etc.) came out as HIV-positive this week in a video posted to his YouTube account in which he talks about sex life, stigma, prevention, and how he contracted HIV (having unprotected sex at a sex party).
"I've been thinking about making this video for a very long time," says Gray in the clip. "I know some people won't like it, but that's more of a reason why it should happen. And why I would like everyone to know that I'm HIV positive."
Gray says he's been HIV positive for three and a half years and contracted it nine months after he began doing porn. He took a three month break from that after contracting it because he said he felt "unlovable" and "disgusting." His viral load is now undetectable thanks to treatment and he credits Impulse London, a gay men's sexual and mental health and support group, for helping him out. He now works for the advocacy director.
Gray urges people to be safe:
"All of you who are negative and who are listening to this thinking this doesn't affect you because you are not stupid, you are not a whore, you can take care of yourself. Well guess what? I used to say exactly the same things, and like you, I used the word "clean." The thing is, you see, it takes one mistake, it takes one night out, one chill-out, one bareback f**k to join the club. It really is that easy. If you're the kind of guy who sits on the dick first and then asks questions, then you my friend have speedy boarding onto this ride."
Watch: