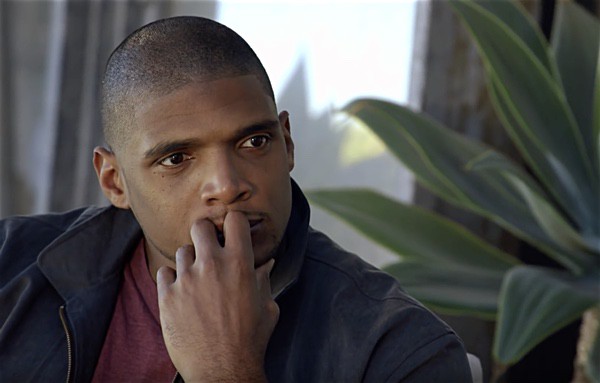 While Michael Sam made history as the first openly gay player to be drafted in the National Football League, former chief executive officer of the Cleveland Browns Joe Banner said that Sam's disappointing professional saga could prevent other players from coming out.
"Unfortunately, I think the answer probably is they're a little more hesitant," Banner told SportingNews' Zig Fracassi and Alex Marvez on Sirius XM NFL Radio. "[…] if you're asking my opinion, some players in a similar position will probably be reluctant to be as public as he was fearing that his outcome was driven by that as opposed to [football]," Banner later added.
Banner insisted, however, that he believes Sam's lack of success in league was motivated by lack of skill, not his sexuality. Banner told SportingNews that the Brown's personnel department lacked confidence in Sam's physical abilities, despite the fact that he was named a co-winner of the SEC's Defensive Player of the Year award during his final season at the University of Missouri.
"Our defensive line analysis was very, very focused on change of direction and quick first step getting off the ball," Banner said. "He was really not that well-tested in either of those areas. He was a little slow off the ball and didn't have the unique power some guys have to overcome that."
Sam made headlines when he came out three months before the 2014 NFL draft, where he was subsequently drafted to the St. Louis Rams, making him the first openly gay player drafted into the NFL. Upon the news of his placement with the Rams, Sam made headlines again when he and then-boyfriend Vito Cammisano shared an emotional kiss in celebration.
However, his success was short lived when just three months after the draft, Sam didn't make the Rams' roster. In response, Sam posted the tweets below.
I want to thank the entire Rams organization and the city of St. Louis for giving me this tremendous opportunity and allowing me to (1/2)

— Michael Sam (@MichaelSam52) August 30, 2014
The most worthwhile things in life rarely come easy, this is a lesson I've always known. The journey continues.

— Michael Sam (@MichaelSam52) August 30, 2014
Days later in September, Sam was passed up by the other 31 NFL teams and by the end of October, he was cut from the Dallas Cowboys' practice squad.
After competing on Dancing With The Stars and blaming his failed NFL career on his coming out, Sam left the Canadian Football League in August 2015, citing person reasons. He has yet to train or practice with a team since.
Outsports.com co-founder Cyd Zeigler told SportingNews that Sam is at a crossroads, professionally.
"He's doing a lot of speaking engagements," Zeigler said. "He's still an inspiration for a lot of LGBT people."