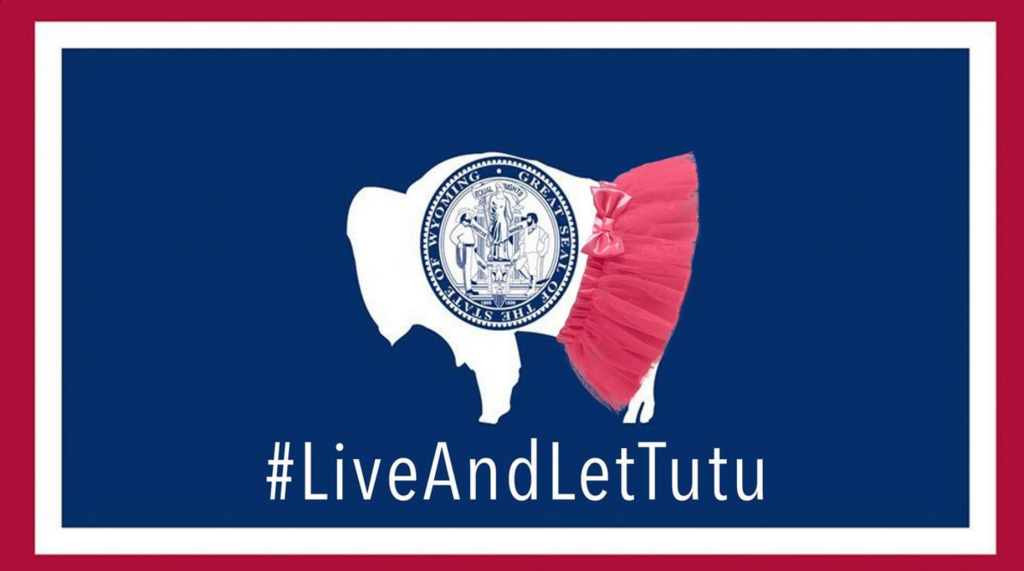 Days after Wyoming Senator Mike Enzi said that those who live outside of traditional gender roles are asking for violence, citizens of the Cowboy State began protesting his comments with tutus and the hashtag #LiveandLetTutu.
The hashtag is a nod to the alleged subject of Enzi's comments, a man who he claims wears a tutu in bars, and has been shared widely online along with images and words of support for the LGBT community.
NPR reports that the community has rallied around the cause: bar crawls were planned in Laramie, Pinedale, and Sheridan, and the Unitarian Universalist Church of Cheyenne hosted a family game night Friday specifically meant to counter Enzi's comments.
"UUCC has a family game night planned to welcome our candidate minister, the Rev. Hannah Villnave. This event is free and open to the public. We'd like to encourage everyone to wear a tutu as an opportunity for families in Cheyenne to join the 'Protest Senator Enzi's comments – Live and Let Tutu,'" the Facebook event advertised.
Some examples of the displays and demonstrations are below.
People in Wyoming say #LiveAndLetTutu, after Sen. Mike Enzi told high-schoolers a man wearing a tutu to a bar "kind of asks for" a fight. pic.twitter.com/q5B74O5nne

— AJ+ (@ajplus) April 28, 2017
https://twitter.com/TyWolf111/status/857952479945920513
Who wears a tutu? You do. Do what? Wear a tutu in Wyoming. #LiveandLetTutu pic.twitter.com/ojOdDt8V2l

— Siobhan Muir #ProudParent🏳️‍🌈 (@SiobhanMuir) April 28, 2017
After his comments earned criticism, Enzi apologized and even called the man they were directed at: Larry "Sissy" Goodwin.
"It is such a simple lesson ― it is never permissible to hurt another. Hatred in any form is destructive to the very foundation upon which our society is built," the apology stated. "No person, including LGBT individuals, should feel unsafe in their community."
Though Enzi's statements were met with jeers, Fox News contributor came to his aide in a blog post, echoing his statements.
"If a guy walks into a bar in Wyoming wearing make up and a tutu, he's probably going to be asked to leave, if not picked on or punched. If you don't like that, don't go to a bar in Wyoming wearing a tutu."