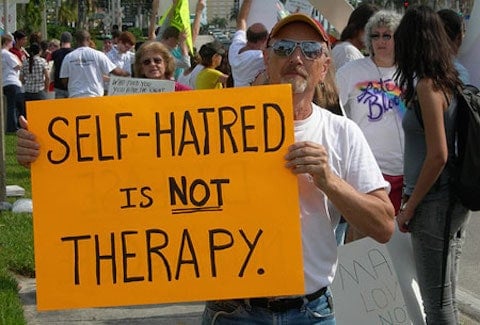 Rhode Island House lawmakers have voted to ban "conversion therapy" for LGBT youth.
Prior to yesterday's vote on H-5277, more than 100 people spoke out against the harmful practice.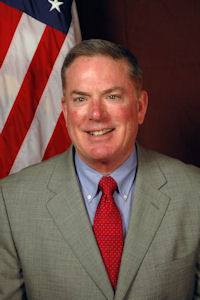 Democrat Joseph McNamara (right), chairman of the Health, Education and Welfare Committee, said:
"They spoke of depression, attempted suicide, substance abuse, and numerous negative outcomes from this so-called therapy. [This bill] protects minors from this barbaric, dangerous, and discredited practice."
LGBT advocates in the gallery applauded when McNamara said: "Freud and Lady Gaga got it right when they said 'people are born this way.'"
On to the Senate! https://t.co/mK4G8JoS1h

— RI LGBTQ Center (@RILGBTQCenter) May 31, 2017
Dr. David Savitsky, associate medical director and chief child psychiatrist at Gateway Healthcare, who testified in support of the bill, added:
"With [Trump's] administration there's a real sense that the needs of various disadvantaged groups are going to be ignored if not trampled on or outright repressed. These folks need protections, and, if the feds aren't going to do it, we have to do it for ourselves."
According to the Providence Journal, the bill now moves to the Senate where an identical Senate bill introduced by Democrat Donna M. Nesselbush is pending in a Senate committee. Similar legislation introduced by Nesselbush in 2016 died in committee.
If successful, the bill would make it illegal for licensed health-care professionals in Rhode Island to advertise to or engage in conversion therapy for anyone under 18. It would not impact religious counselors or leaders.
Eight U.S. states and Washington, D.C. currently ban conversion therapy.
(Joseph McNamara image via Facebook)