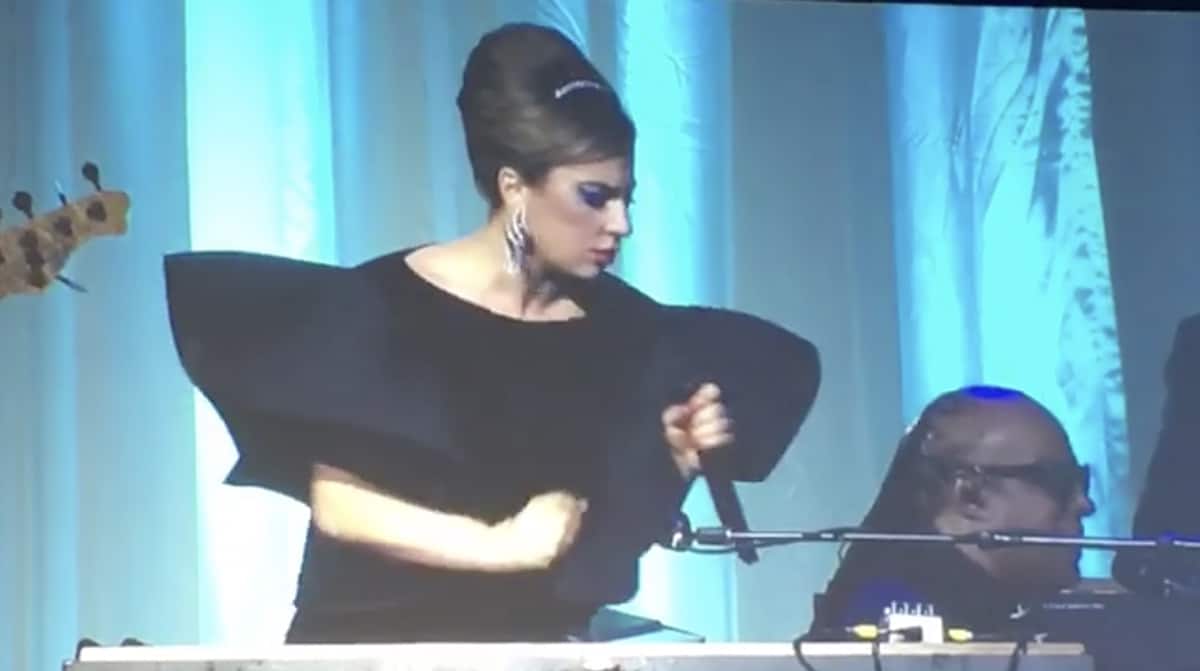 Happy birthday to Elton John. The icon and activist turned 70 years old on Saturday and celebrated with a star-studded fundraiser benefiting the Elton John AIDS Foundation and the Hammer Museum at UCLA.
Taking place in Los Angeles on Saturday, the bash saw Gaga and Wonder team up for a rendition of his classic single 'Happy Birthday' from 'Hotter Than July' – but changing the lyrics to "Happy birthday Elton".
The party also saw Gaga perform a piano-only mini-set featuring the likes of 'Bad Romance' and 'Born This Way', while the guestlist including Katy Perry, Jon Hamm, James Corden, Rob Lowe, Roseanne Cash, Chris Cornell and many more also enjoyed Sir Elton's friend and collaborator Ryan Adams covering his seminal single 'Rocket Man' – which the pair have performed together many times in the past.
Discussing his birthday on Zane Lowe's Beats 1 Radio show, Sir Elton said: "Some people don't like birthdays, they don't like celebrating, they don't want to know about them, and I've always enjoyed my birthday… Seventy sounds so archaic, doesn't it? When I was growing up, 70 sounded like the end of the world. But things have changed — you're only as old as you feel inside."