Eugenius310, a Reddit user, proposed to his boyfriend on Disneyland's Splash Mountain after punking him with an amazing photo.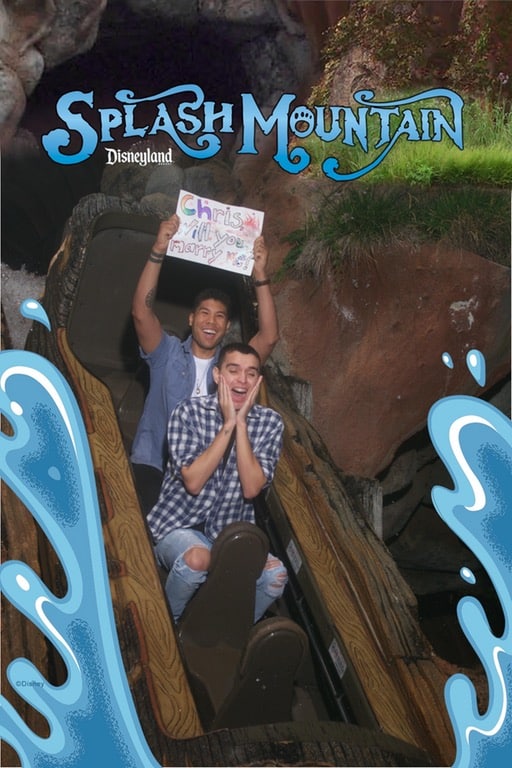 He explains:
I proposed to my beautiful and amazing boyfriend at Disneyland yesterday with the help of my niece and nephews who helped me make the sign a few months ago. He had no idea I was proposing and I told him that we should make 'shocked' faces for the camera. Little did he know I was going to be behind him proposing with a sign! I quickly hid the sign away after the drop and when we exited the ride we walked to see our photo and he was shocked. I got down on one knee and asked him to spend the rest of his life with me. He said, "yes". 🙂
Eugenius310 added that his mother told him not to post it to Facebook because she was ashamed, so he posted it to Reddit where it's now about to go viral.
It's not the first time we've covered a gay-themed Splash Mountain souvenir photo.
Last year, a 16-year-old came out to her family using the same method.