https://www.youtube.com/watch?v=WAdmCzldQBk
CHRIS CHRISTIE. On Trump's attempts to push Comey away from Flynn investigation: "What you're seeing is a president who is now very publicly learning about the way people react to what he considers to be normal New York City conversation."
CANCELED. Pence cancels PBS interview abruptly after Comey statement.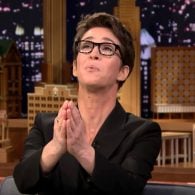 RACHEL MADDOW. Ratings dominatrix: "Maddow's sky-high ratings continue her nightly show's spot as the highest-rated cable news program on television. That distinction was long held by former Fox News host Bill O'Reilly, who was ousted from the network in April. Maddow's impressive ratings on Tuesday also appeared to have a ripple effect for MSNBC, putting the network's Lawrence O'Donnell, whose show follows Maddow's, in second place in the 25-54 demographic with 621,000 viewers."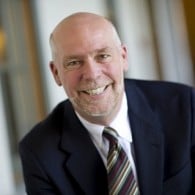 GREG GIANFORTE. Montana Republican body-slammer settles case with reporter: "Greg Gianforte, the Montana Republican who assaulted a Guardian journalist on the eve of his election to the US House of Representatives, has issued a full and unequivocal apology to the reporter and agreed to donate $50,000 to the Committee to Protect Journalists. The congressman-elect apologized to the reporter, Ben Jacobs, in a letter received late on Wednesday as part of an agreement that settles any potential civil claims."
RYAN LOCHTE. He's now responsible for another human being.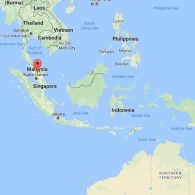 MALAYSIA. Government removes category on "preventing homosexuality" from  youth video contest: "[Activists] had said it could increase hatred and violence against LGBT people. The health ministry has replaced the "gender identity disorder" category with one on gender and sexuality. The contest for 13- to 24-year-olds is offering prizes of up to $1,000 (£780) for the best videos. The other categories are sexual health and sex and the internet."
SAVE THE PORPOISES. Leonardo DiCaprio joins with Mexican President Enrique Peña Nieto and billionaire Carlos Slim to protect the vaquita porpoise.
SAM SMITH. New music coming soon.
https://www.instagram.com/p/BVAYSpgFbcy/
THERE IS NO FUTURE. Brad Pitt's weather forecast.
KIT HARINGTON. He met Ed Sheeran at a urinal.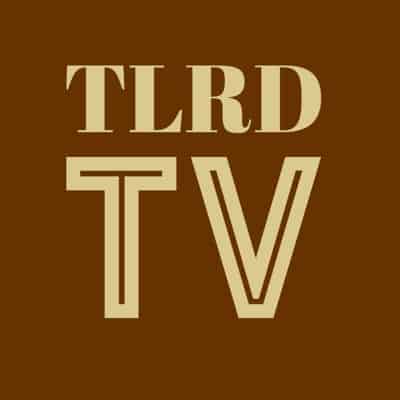 ENGAGEMENTS. Adult film performers JJ Knight and Brent Corrigan are getting married.
https://www.instagram.com/p/BU6HWu2AjIg/?taken-by=jjknightxx
MUSIC VIDEO OF THE DAY. Sia "Free Me". All proceeds from this song will be donated to #endHIV.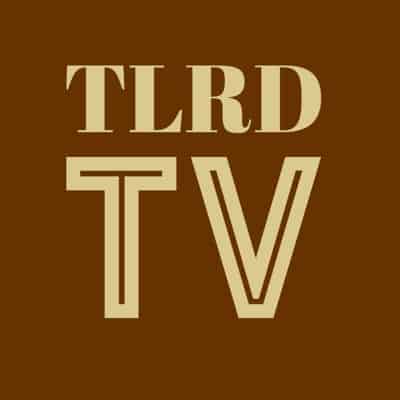 THIRSTY THURSDAY. Deonee Arnez.
https://www.instagram.com/p/BVFp5PygdMK/?taken-by=d.arnez
https://www.instagram.com/p/BULaS_-gXyT/?taken-by=d.arnez
https://www.instagram.com/p/BSR4yTCADmC/?taken-by=d.arnez