A 22-year-old man who allegedly killed a former councilman after they met online has pleaded not guilty to the Indiana murder.
Cody Garman told detectives that 66-year-old David Swartley drove to his Elkhart home just after 3am on May 25th.
According to WNDU 16, Swartley was a businessman, former teacher, founder of Christian youth group Jimmy's Place and a two-term Goshen city councilman.
Court documents say David Swartley and Cody Garman talked extensively in the days before Swartley's deathhttps://t.co/7Y7pOjSOxQ

— The Elkhart Truth (@ElkhartTruth) May 31, 2017
Garman said that he and Swartley left the house together in Swartley's car. When the two began arguing, Garman claims he struck Swartley in the head with a closed fist at least two times.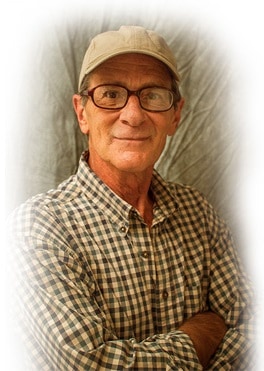 First responders found Swartley in the car later that morning, and he was pronounced dead at a hospital. An autopsy showed Swartley died of massive head and facial trauma.
Garman was arrested Friday on preliminary charges of voluntary manslaughter and aggravated battery, but prosecutors over the weekend charged him with murder. He remained held without bond Wednesday pending an initial court appearance scheduled for Thursday….
A search of Swartley's phone records showed he and Garman had communicated frequently over the span of a few days before Swartley's death, documents said…
Garman told detectives he got into Swartley's car and the two of them drove around for a while. The argument ensued, and Garman moved Swartley to the back seat and drove the car to a wooded area just south of Elkhart, documents said. With Swartley lying still in the back seat, Garman took the keys and walked back to his residence. Garman told detectives he did not seek help for Swartley before he leaving him in the car.
A nearby resident spotted the car later that morning and reported to police that an unresponsive man was naked in the back seat.
According to Goshen News, Swartley authored books and various newspaper and magazine articles, owned marketing and PR organization the David Swartley Agency and until recently worked for Beacon Health System as a caregiver for the elderly and disabled.
(David Swartley image via The David Swartley Agency)