https://www.youtube.com/watch?v=kIxqGRp2N2c
SARAH HUCKABEE SANDERS. "Republicans are going to get tired of winning if the Democrats don't get an agenda."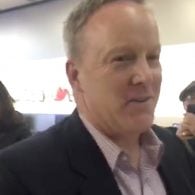 YOUTUBE STARS. Sean Spicer on the press: "There's a lot of them that want to become YouTube stars and ask some snarky question that's been asked eight times.There is a bit of snarkiness now with the press, because, again, a lot of them are more focused about getting their clip on air than they are of actually taking the time to understand an issue."
JEFF SESSIONS. He's lawyering up.
SO LONG. Daniel Day Lewis is finished with acting. "Daniel Day-Lewis will no longer be working as an actor. He is immensely grateful to all of his collaborators and audiences over the many years. This is a private decision and neither he nor his representatives will make any further comment on this subject. "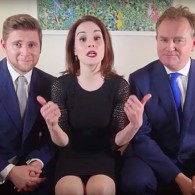 PATMORE. There's a Downton Abbey movie in the works.
FACEBOOK'S RAINBOW PRIDE REACTION. Not everyone gets to use it: "Slightly less delightful was the realization that the rainbow reaction is suspiciously absent from the profiles of some users who just so happen to live in countries that oppress members of the LGBTQ community. "
REWARD OFFERED. For missing toe.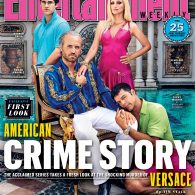 ASSASSINATION OF GIANNI VERSACE. Here's a first look.
HONG KONG. One step closer to the Gay Games: "Federation of Gay Games officials wrapped up their inspection of Hong Kong in scrutinising the city's bid to be the next host of the LGBTI sporting event. They toured potential sporting and cultural venues and met officials, lawmakers and members of the business community, including executive councillor Anna Wu Hung-yuk, equalities chief Alfred Chan Cheung-ming, and youth leader Lau Ming-wai."
GERMANY. High court rejects opposition party's bid to force gay marriage vote: "The opposition Greens and Left Party, as well as parliament's upper house, have proposed legislation legalizing same-sex marriage. The governing coalition is divided on the issue and the lower house's legal affairs committee has repeatedly delayed dealing with it."
STONEHENGE. Here's the summer solstice sunrise in 30 seconds.
Watch the entire Stonehenge #SummerSolstice #sunrise in 30 seconds! Subscribe to our YouTube channel for more ➡️ https://t.co/ZtuOHtOsSR pic.twitter.com/BeGwQaRYFl

— English Heritage (@EnglishHeritage) June 21, 2017
TRAILER OF THE DAY. Hello Again.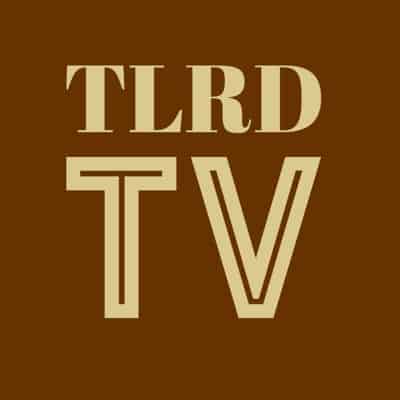 HUMP DAY HOTTIE. Dillon Powell.