GONE GREEN. U.S. buildings light up green in protest of Trump's climate accord withdrawal.
Several US buildings light up bright green in support of Paris climate accord, despite Trump's decision to withdraw https://t.co/lwVO0Ns42c pic.twitter.com/nA4ZMxDgoT

— CNN International (@cnni) June 2, 2017
City Hall is green tonight. Boston stands with the environment. We must protect our future. #ParisAccord pic.twitter.com/yTL5albn2f

— Mayor Marty Walsh (@marty_walsh) June 2, 2017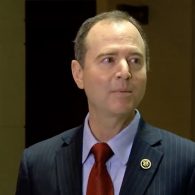 RUSSIA. House Dems pause Trump-Russia probe interviews, say witnesses haven't provided proper documents: "The interviews would have included former Trump campaign foreign policy adviser Carter Page and longtime Trump confidant Roger Stone, who both say they're eager to appear before the panel, along with former Trump campaign chairman Paul Manafort. The stalled interviews come amid another public spat between House Intelligence Chairman Devin Nunes (R-Calif.) and ranking Democrat Adam Schiff of California."
BRITNEY SPEARS. Her love letter to the LGBTQ community: "You see, it's actually you that lifts me up. The unwavering loyalty. the lack of judgment. The unapologetic truth. Acceptance! Your stories are what inspire me, bring me joy and make me and my sons strive to be better people."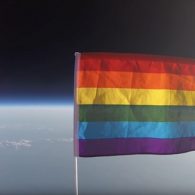 L.A. RAMS. Team is first from the NFL to sponsor a gay pride event: "The team has joined up with Venice Pride — the organization behind the massive Venice Pride block party — and has sponsored the blue lights in the letter "C" in the famous VENICE sign.  Each letter in the sign will be lit up with a different color — just like the rainbow LGBTQ pride flag. The event begins June 2."
OPTICS. Why Hillary Clinton should not go away or stay silent.
INDONESIA. Police crackdown fueling anti-LGBTQ hysteria: "Indonesia's police raids against LGBT people are part of a disturbing pattern of rights abuses that strike fear into already-marginalized communities," said Brad Adams, Asia director. "The national police need to stop these raids to restore public confidence that the police will do their duty to protect all Indonesians."
STOP THE CRACKDOWN:
CHILE. President Michelle Bachelet promises marriage equality: "The president also said her government would send a bill to Congress in the second half of 2017 to allow marriage between same-sex couples, and confirmed plans to submit a pension reform bill in July."
TREE MAN DANNY JONES. The tall trainer who's raising a ruckus on the internet.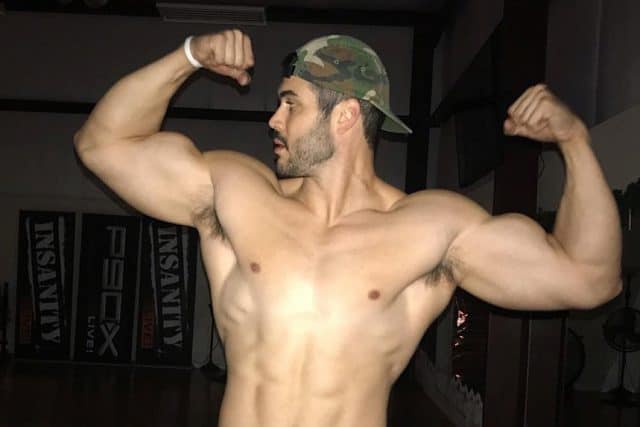 CELINE DION. Her love letter to the LGBTQ community: "I've always said that music is a language that has no barriers, and it's also true that love is an emotion that has no barriers…"
NEW TUNE OF THE DAY. Fifth Harmony "Down".
https://www.youtube.com/watch?v=03zEDKYl9Ys
FRIDAY FLASH. Rafael Vigal.