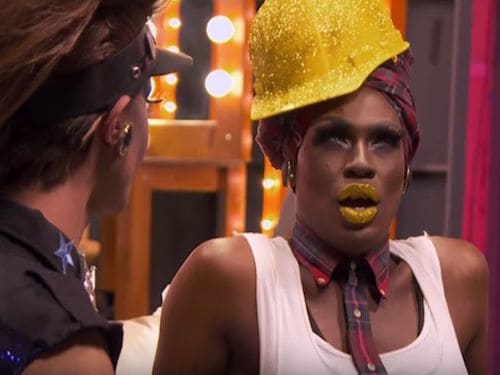 Who would've thought that it would take putting on hooves for the claws to come out. For a few weeks there, I was starting to think this really was RuPaul's Best Friend Race. Down to the final five, Friday night's Drag Race turned up the heat between the remaining queens.
The Gayest Ball Ever had it all: Ribbon dancing! Unicorns! Construction couture!
But before the gals hoofed it (literally) down the runway, we've got puppets!
Though there's been a disappointing lack of mini-challenges this season, it's good to see the classics. The puppet challenge isn't too far from the reading challenge, but there's an added dose of levity, because, well, puppets. Last night's puppet theatre didn't quite live up to some of the better seasons (season six in particular was a strong one), but there were a few zingers.
Shea turned out a Peppermint puppet that was a shrieking, screaming, mean mess. Trinity's Shea puppet basically just yelled about being from Chicago. Peppermint's puppet version of Alexis Michelle was a singing Broadway diva, but she saved it with a quick change into Alexis' green roast makeup. Alexis herself? Not great. She did a Sasha puppet that ended up just being more mean than funny.
Once again though it's Sasha that nailed the humor. Her barbs aimed at Trinity had just the right amount of bite, but there were also real jokes in there. She scored a double burn when she accused Trin of being into horse play (sex with Nina) and pillow play (sex with Nina's padding).
Her puppet performance earned Sasha the mini-challenge win and the chance to choreograph the rhythmic gymnastics opening number on the runway. Unfortunately, Sasha hasn't figured out how to intellectualize rhythmic gymnastics, so she struggled to corral the other queens in rehearsal. Shea dominated with suggestions, and Alexis felt ignored. It's the first thing she bitched about in the ep, but it certainly wasn't the last.
This season's ball looks included a rainbow-themed ensemble, a sexy unicorn and one lewk inspired by one of the Village People. As far as ball themes go, this one wasn't as ridiculous as the Bitch Ball, but it's pretty close.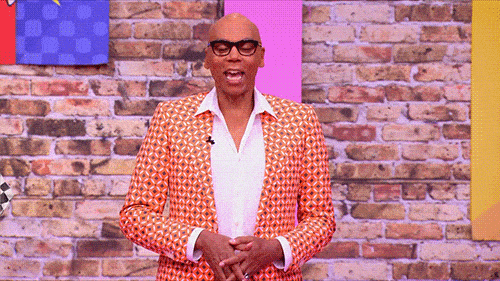 Shea took the win despite a rainbow outfit that looked less like a Pride class and more like it was bought at a Rainbow. Sasha is a real stunner, but her chic fashions seemed to go over the judges' heads. Peppermint's unicorn look was a little slouchy, and Alexis trotted out one snooze after another on the runway, landing them both in the bottom two. Alexis again blamed the other queens for not discouraging her fashion choices.
Finally, with all the cannon fodder gone for good, we had the first great lip sync of the season, and to "Macho Man" no less! We've had some good performances before, but I think this is the first where both queens really felt like they were fighting to survive. They were both great, but you just can't out-sync Peppermint. Ru made the right choice to send Alexis back to Broadway, baby.
Let's see where our ladies stand in our rankings below.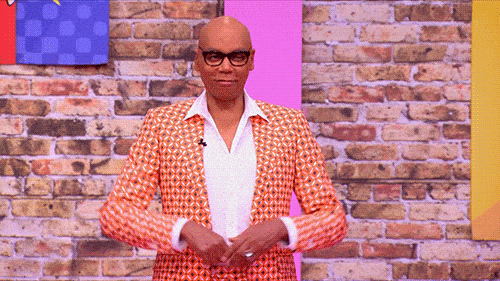 1. Since the beginning, I was convinced Shea was going to runaway with this whole thing. She still might, but Sasha and Trinity are hot on her heels. I wasn't wild about her puppet jokes, and I just didn't think that "rainbow" dress was sickening enough to justify failing to satisfy the challenge. However, her construction worker-inspired outfit was one of the series' best. Plus, her sexy unicorn made me feel weird feelings.
2. Sasha slayed all three parts of last night's challenge. I am obsessed with her color-blocked rainbow ensemble, her battlefield unicorn was an excellent choice and, although it was simple, her cowgirl couture was expertly crafted. Sasha is a lock for the top three, but can she snatch the crown?
3. Although I was slow to warm to Trinity, I am all in now. She's a star. Part of me just thinks she's not even aware of how good she is. She thinks she's just a pageant girl, but she's hilarious, she's creative, she's got a vision. I love how she interpreted Policeman last night. Trin is also a good bet for top three, and she may be the dark horse that wins this whole thing.
4. In a way, I wish Peppermint was in the bottom two every single week just so we could see her crush these lip syncs. I mean, I felt like she pulled out that amazing move from the Janet Jackson "If" video for me personally. It was amazing. Sadly, I don't think she has the skillset to outdo the top three ladies in a challenge or on the runway. At least we'll get to see her lip sync one more time.
5. I feel badly that Alexis Michelle had to go out on such a sour note. She's obviously incredibly talented, but every single one of those runway looks last night was a dud. Plus, her defensiveness is such a turnoff. Again she blamed the other girls for not clocking her outfits before she wore them on the mainstage, and she even tried to backtalk Michelle. (Big mistake. Huge.) I think her behavior on the show (and especially on Untucked) made her a bit of a villain, but I don't think she deserves to be remembered like another Phi Phi. Instead, I'll look back fondly on her Liza and Kris Kardashian.
How would you rank the queens?