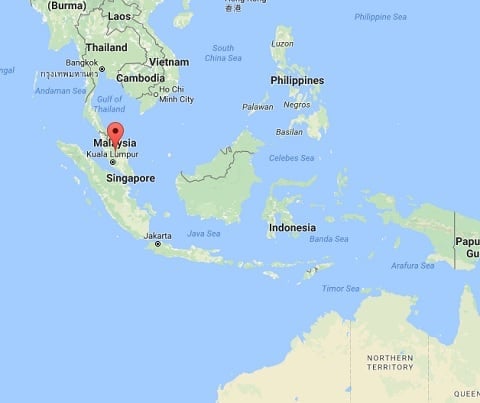 Malaysia's Health Ministry has launched a stigmatizing competition soliciting videos from youths that discuss how to "prevent" homosexuality and transgender identities, offering payouts of up to roughly US$1,000.
The Telegraph reports:
The health ministry's contest invites participants to submit video clips for categories including one called "gender identity disorder," according to details on the ministry's website.
The ministry described gender identity disorder . . . and cited examples of people who are gay, lesbian, transsexual and tomboys.
The contest guidelines added that the videos must include elements showing the "consequences" of being LGBT, as well as how to "prevent, control and seek help" for them. Winners of the contest, which kicked off on Thursday and runs until August 31, will be awarded cash prizes from 1,000 ringgit (£181) to 4,000 ringgit (£726).
The ministry has since defended its contest, claiming it would stimulate creativity and encourage discussion on a range of "reproductive" issues, rather than discriminate, according to the BBC:
In a statement, Deputy Director-General of Health Lokman Hakim Sulaiman said: "This creative video competition is purely to tap knowledge and creativity of adolescents on sexual and reproductive health related matters and does not intend to create discrimination to any particular group."
The competition, which closes at the end of August, has three main categories: gender confusion, sex, and sex and the internet.
However, the blanket "gender confusion" label for legitimate and varied sexual and gender identities is itself clearly problematic:
The guidelines cited gay and lesbian people, transgender people and tomboys as examples of people who suffered from "gender confusion."
"The very fact that they lump LGBT people under a category called 'gender confusion' shows that the authorities are very much confused themselves," activist Pang Khee Teik told AFP news agency.
"It is mind-blowing that a government agency wants the whole country to be sucked into its confluence of confusion," he said.
Gay sex is not only culturally taboo in Malaysia, a majority Muslim nation, but is criminalized and punishable by sentences of up to 20 years. A former deputy prime minister, Anwar Ibrahim, was convicted of "sodomy" in a transparently political prosecution. Its government has also recently endorsed conversion therapy.