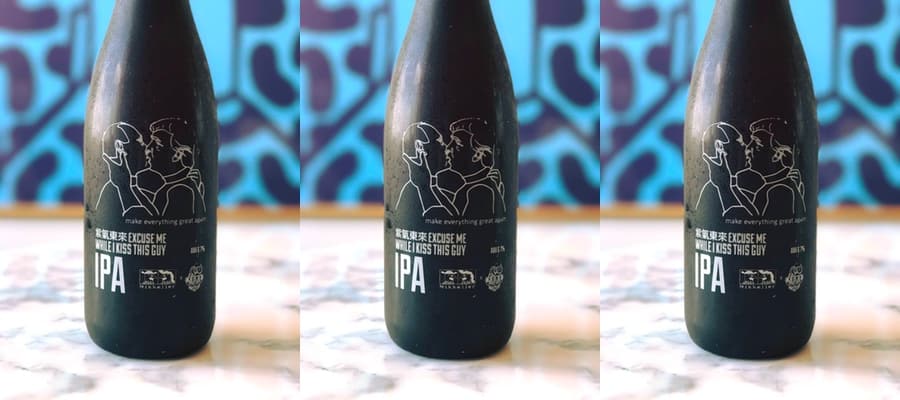 A new IPA from the Danish brewery Mikkeler bears a label that depicts Donald Trump kissing Vladimir Putin, and proceeds benefit the Russian LGBT Network and efforts to help gays in Chechnya.
In support of the embattled gay community in Chechnya, its limited 'Excuse Me While I Kiss This Guy' IPA features a label image depicting Russian president Vladimir Putin making out with his US counterpart Donald Trump.
"Only four bottles (out of 120 in total) will go on auction with 100 percent of the proceeds going to the Russian LGBT Network in support of Chechen gay rights – this is an IPA that makes an impact!" Mikkeller wrote on Facebook.
"Stay gay (and thirsty)! ❤️ – with Vladimir Putin,Donald J Trump and Great Leap Brewing."
Unfortunately, the remainder of the bottles are fully sold out.