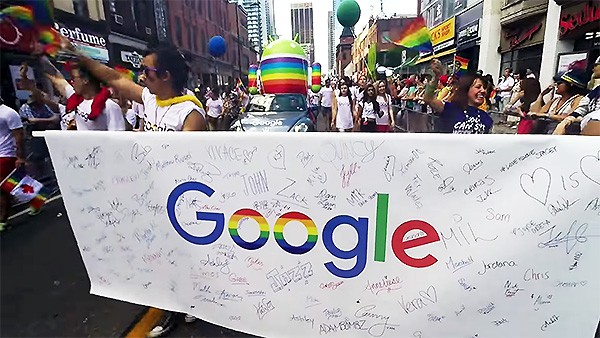 Google has announced its intention to set up a story project to the tune of $1 million to record an on-the-ground history accounting of the seminal Stonewall riots of 1969.
The Web giant's "digital experience" will be an oral history featuring interviews with New Yorkers who were on the front lines in Greenwich Village in the summer of 1969.
The project is aimed for completion by June 28, 2019, the 50th anniversary of the riots.
The impromptu uprising outside the Stonewall Inn on Christopher Street against police harassment is remembered as a watershed moment in the push for LGBTQ equality.
"I remember the Stonewall riot — whatever you want to call it — I remember the debate, I remember the time, and it's hard to go back there. I can tell you, you don't want to go back there either." said Eric Schmidt, executive chairman of Alphabet, Google's parent company.
(Until then, you can always tide yourself over with a drunk history of the event courtesy of Comedy Central and Alexandra Grey.)