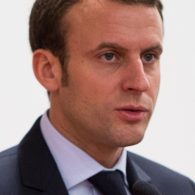 FRANCE. Emmanuel Macron invites Donald Trump to France for Bastille Day. "It was not immediately clear whether Mr. Trump would accept the invitation, which was also extended to his wife, Melania, according to a statement from the Élysée Palace. But the traditional military parade in Paris on this Bastille Day, July 14, will also commemorate the 100th anniversary of America's entry into World War I to fight alongside the French, British and other Allies."
BRITNEY SPEARS. Denies that she lip syncs. "It really pisses me off because I am busting my ass out there and singing at the same time and nobody ever really gives me credit for it."
HEALTHCARE. Trump dispatches Mike Pence to fix it.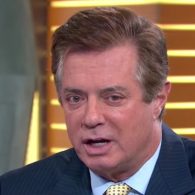 PAUL MANAFORT. The former Trump campaign chair is now registered as a foreign agent: "Trump forced Manafort to step down from his campaign last year after The Associated Press reported that Manafort and another Trump campaign official, Rick Gates, had secretly helped the Ukrainian Party of Regions steer money to two Washington lobbying firms through a nonprofit. Neither Manafort nor the lobbying firms registered with the Justice Department as foreign agents working on behalf of the party at the time."
NATIONAL HIV TESTING DAY. Trump fails to mention LGBTQ people or people of color in official statement:
INBOX: Statement from President Donald J. Trump on National HIV Testing Day pic.twitter.com/EiPKC0zQ8a

— Allan Smith (@akarl_smith) June 27, 2017
KILLER APP. Apple recently introduced an Augmented Reality toolkit to developers and it turns out the platform's first killer app may be….a tape measure.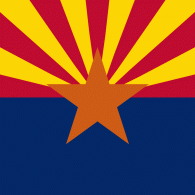 ARIZONA. Supreme Court to rule on same-sex parental rights: "Arizona's highest court on Tuesday struggled how to balance U.S. Supreme Court rulings requiring equal treatment for married gay couples with a state law that doesn't recognize the parental rights of a lesbian woman who is divorcing her spouse. A lower court decided in October that that Suzan McLaughlin is entitled to the same parental rights as if she were a man to the couple's now 7-year-old son. He was born through artificial insemination."
CHRIS CILIZZA. Politics editor-at-large to get his own multiplatform brand.
JOHNNY GALECKI. Ranch destroyed in California wildfire.
DC. Largest gay club to close, become apartment complex: "Town Danceboutique announced that it will close for good on July 1, 2018….The building was sold to a developer in 2016 and will be turned into an apartment complex."
THE BABADOOK. Got engaged at Seattle Pride.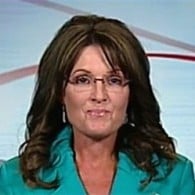 SARAH PALIN. Suing the New York Times: "Former vice presidential nominee and Alaska governor Sarah Palin is accusing The New York Times of defamation over an editorial that linked one of her political action committee ads to the mass shooting that severely wounded then-Arizona Congressman Gabby Giffords."
ORLANDO BLOOM. Soaking up the sun in Malibu.
JUSTIN THEROUX. Actor will get naked if The Leftovers wins an Emmy.
REMIX OF THE DAY. David Guetta's remix of Bruno Mars "Versace on the Floor".
TRAILER OF THE DAY. Hugh Jackman in The Greatest Showman.
HUMP DAY HOTTIE. Sadra Syb.