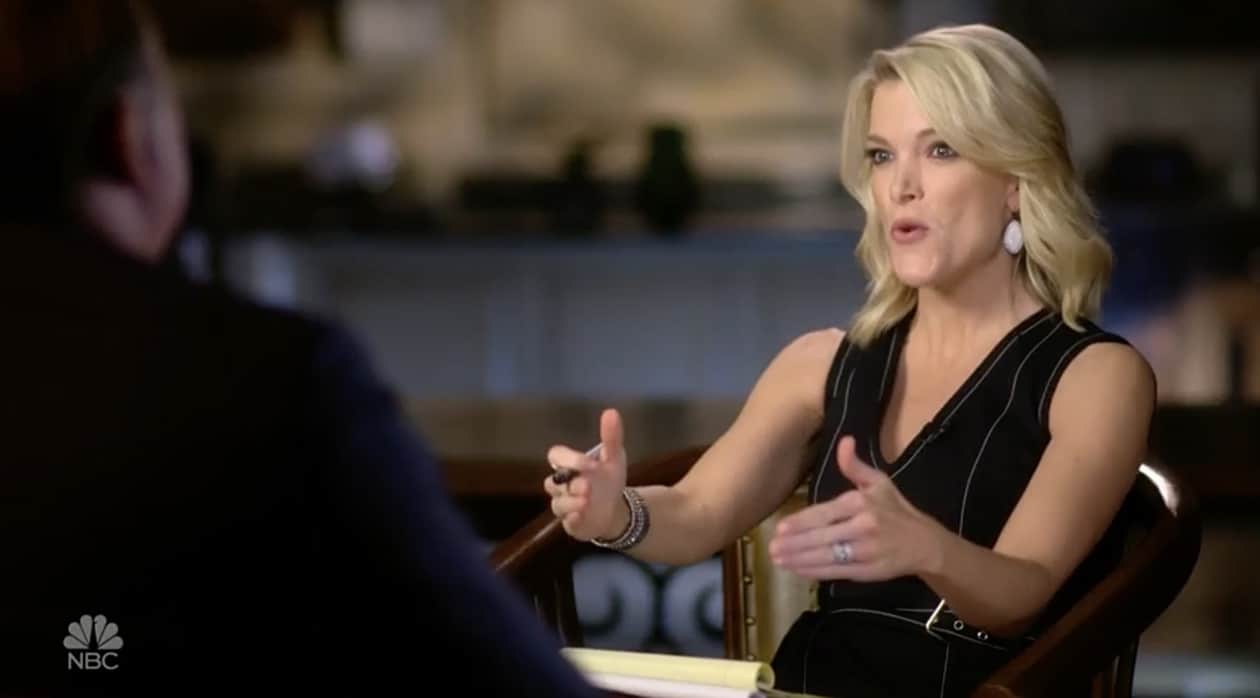 Megyn Kelly's NBC News interview with conspiracy theorist and Trump buddy Alex Jones aired last night, and while it was trashed last week for offering Jones a national platform, it turned out to be tougher  on Jones than folks thought it would be.
It received praise from fellow journalist, as The Hill and Mediaite noted:
Alex is not doing well on Megyn Kelly. Certainly not the way it's edited. He's sweating and bumbling and stammering.

— jon ronson (@jonronson) June 18, 2017
.@megynkelly scored high marks with Alex Jones interview. Nailed the scumbug.

— Tina Brown (@TinaBrownLM) June 18, 2017
#Megyn Kelly did more to expose the real Alex Jones and than anyone else on TV. Solid journalism.

— Andrea Mitchell (@mitchellreports) June 18, 2017
Watching @megynkelly interview with Alex Jones, I'm even more convinced that her piece wasn't just ok to do, but important journalism.

— Dan Abrams (@danabrams) June 18, 2017
Kelly did a much better job with Jones than Pelley did with Cernovich. Both pieces intended for audiences that didn't know much about either

— Allan Smith (@akarl_smith) June 18, 2017
In the end, Kelly delivers piece which gets positive reviews. But was it worth it? Has week of negative stories already done its damage?

— Oliver Darcy (@oliverdarcy) June 19, 2017
https://twitter.com/kyletblaine/status/876579451848597504?ref_src=twsrc%5Etfw&ref_url=http%3A%2F%2Fthehill.com%2Fhomenews%2Fmedia%2F338376-megyn-kelly-interview-with-alex-jones-gets-praise-on-social-media
The NYT adds its own praise, reporting:
Ms. Kelly's solemn and scolding tone — "That doesn't excuse what you did and said about Newtown," she told Mr. Jones at one point as he tried to explain his views on Sandy Hook — may placate some who objected when the former Fox News anchor announced her feature on Mr. Jones.
Media Matters, the liberal advocacy site that had raised alarms about NBC's decision to cover Mr. Jones, called the segment "a well-edited investigation of the dangers posed by an unstable megalomaniac with millions of loyal fans."
As Kelly notes in the interview, Jones has called the Sandy Hook massacre a "total hoax"
Watch: