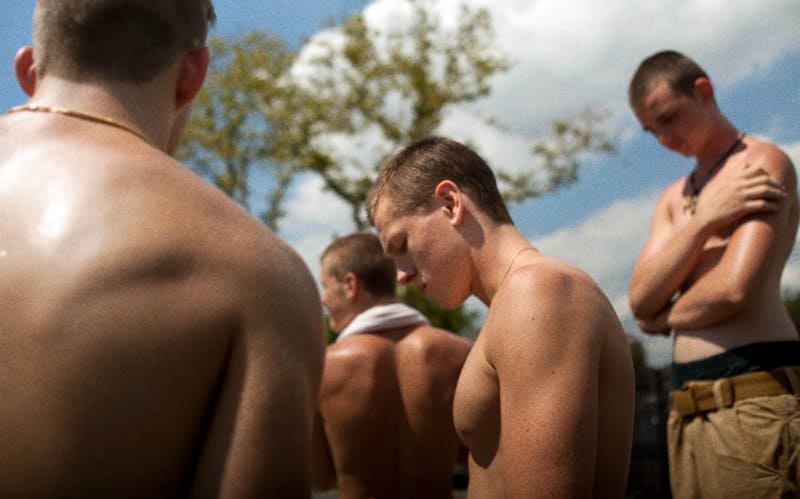 Eliza Hittman's Sundance hit Beach Rats, about a gay teen's sexual awakening in modern day Brooklyn, just released its first trailer before its big screen debut this fall.
Watch: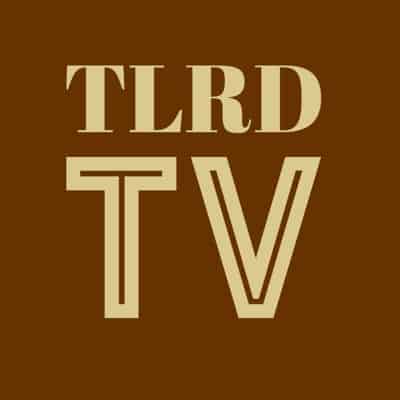 Beach Rats, about the sexual awakening of a Brooklyn teen, has some "great gay sex scenes" according to The Daily Beast's Kevin Fallon, and addresses "cruising" in the real world, which, according to the film's director, is alive and well.
https://www.instagram.com/p/BNjLyClAzdf/
Writes Fallon:
"[Eliza] Hittman's film was inspired by a photograph, one that is inherently of today's day and age of digital culture: a dimly-lit selfie taken by a teenage boy meant to arouse its eventual recipient. Out of that photo, British breakout Harris Dickinson was cast, and the model-turned-actor delivers one of the most grueling, sensual, and captivating star turns at Sundance."
Hittman says the film, "a story about the tension of masculinity and heteronormativity set in the present," should resonate differently in a post-election world.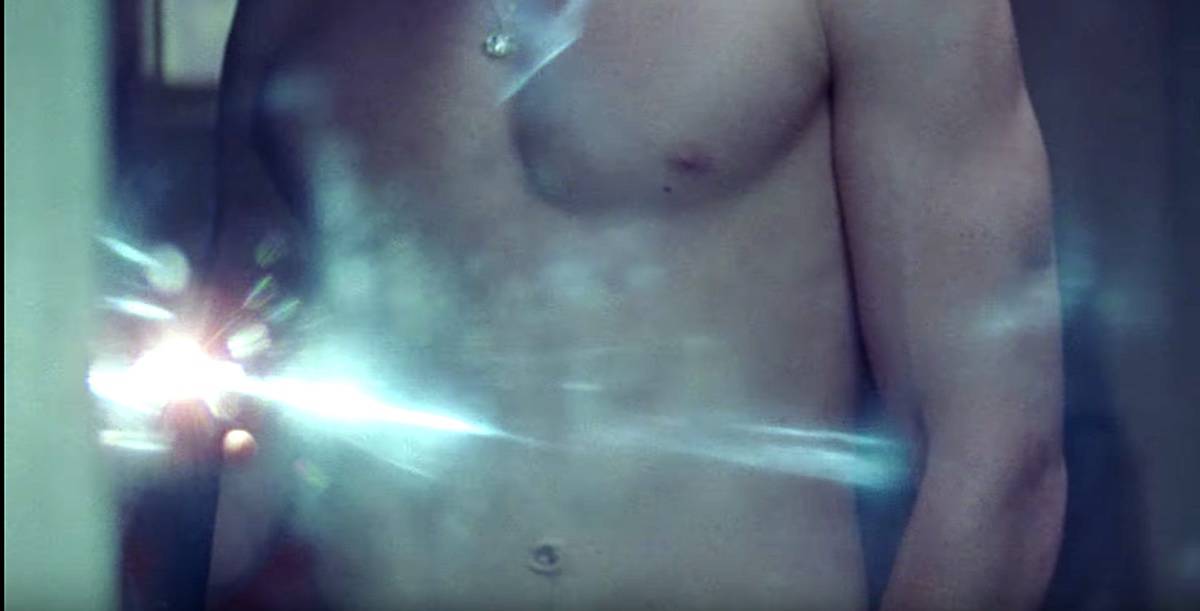 The Daily Beast interview with Hittman and Dickinson touches a lot on the film's sexual moments.
Hittman says that despite the fact that her lead character talks with men online, gay cruising IRL is alive and well:
I think some of the challenges were when people were initially reading this script. They said, "This feels kind of dated. Do people still cruise?" "Uh, actually, they do."
There are a lot along the water, along Jamaica Bay. It was a little hard, I think, pre-election to get people to realize that there is still a lot of violence that erupts in an isolated area when you introduce any kind of otherness. I think that, in a way, the themes of the film didn't feel totally relevant to people when we were trying to make it a year ago. But I think now the film is starting to touch upon things that people are more aware of post-election.
https://www.instagram.com/p/BTr9XtvF0Wt/?taken-by=harrisdickinson
Dickinson, who is straight, says he did his best to get inside the character:
I think when I read the character, his sexuality wasn't really a question for me; it wasn't a deciding factor. It didn't really matter. Whether he's gay or not isn't really a decider. It's a struggle that a lot of people have to go through, so I can't really speak for that demographic. I can only try to represent it…
…You know, I can't possibly say that I endured the same struggles as someone who's had these struggles with sexuality. I've noticed that I entered the mind frame of it, and tried, so I suppose I put myself in a situation where I was going through the motions, and, yeah, I did learn more about it. Since I was young, I've had friends who struggled with sexuality and are now out, in the open, and their parents know and everything, but I've seen it—I've seen my friends go through it—so it's not a completely foreign subject; not something I was unaware of as a problem.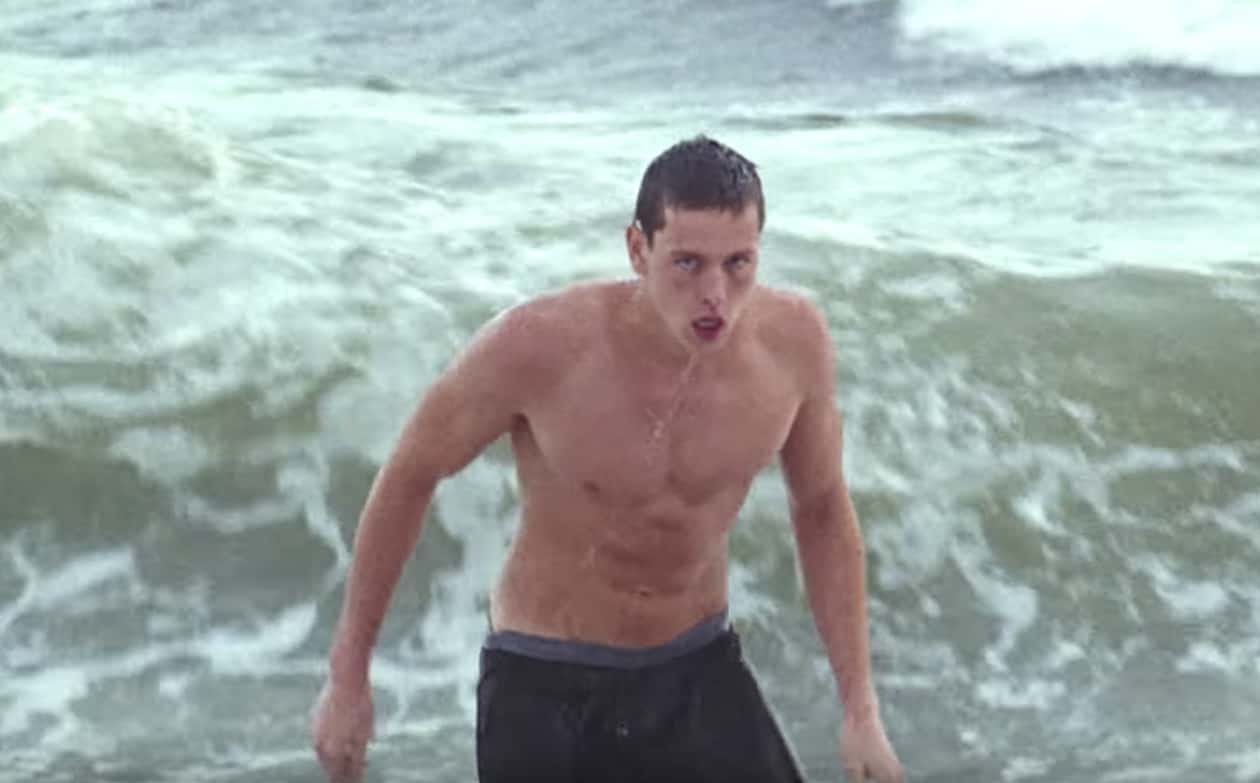 Dickinson spoke about his experience at the film's Sundance screening as well:
"Going into it, I wasn't sure…what statement about sexuality it would make. I feel like I've gained an extreme amount of empathy for that struggle and I feel like I've understood more so the relationship between sexuality and class and where you live – if you're living in a masculine environment or a traditional environment."
Dickinson's performance got a rave from Variety: "His Frankie is at once maddeningly impenetrable and desperately vulnerable, snarling some responses and mumbling others as if in apology for his very existence; it's a performance that nails typical teenage switchbacks and insecurities with an active, unshakable terror over who he might turn out to be."
Read the full Daily Beast interview HERE.