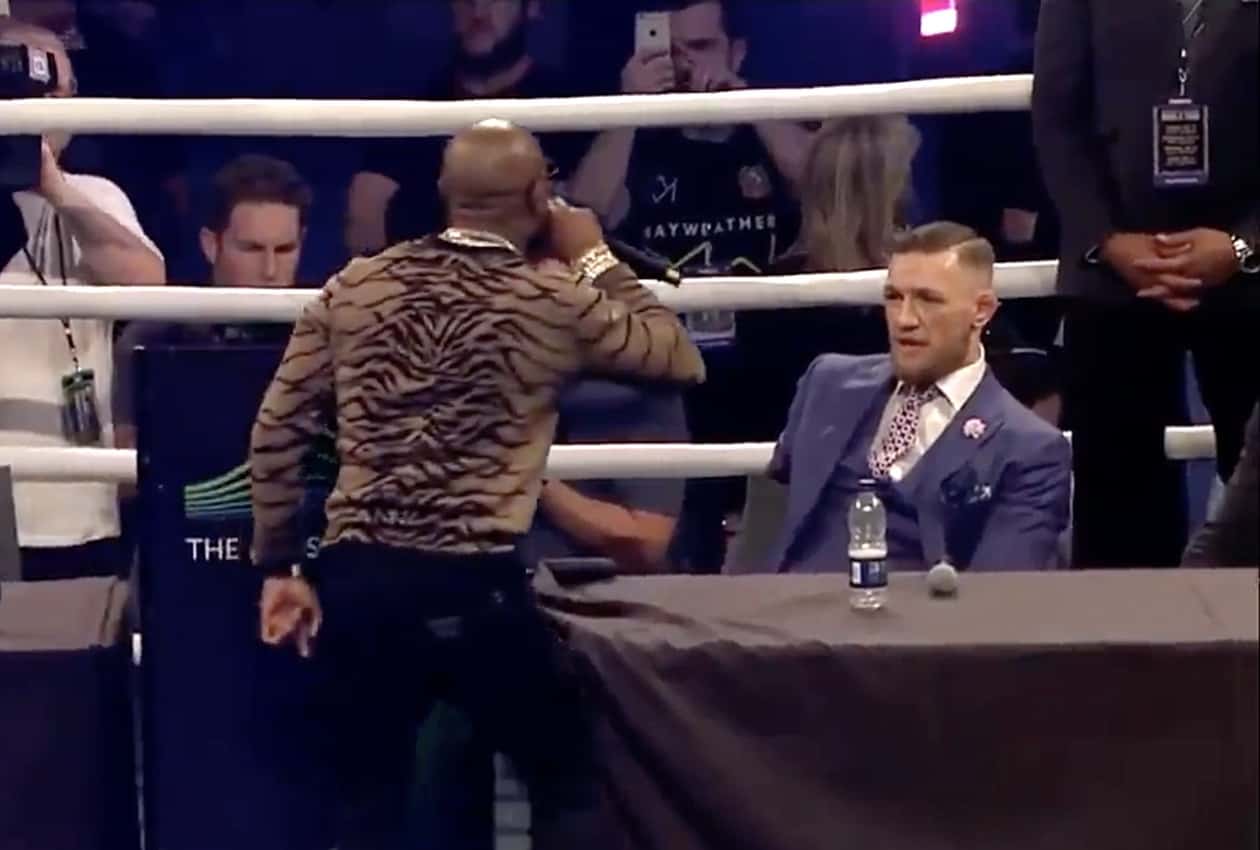 Floyd Mayweather called Conor McGregor a "faggot" in front of 10,000 fans at a promotional event hyping their August 26 fight.
Watch:
Oh no. #MayMacWorldTour #MayweatherMcGregor pic.twitter.com/1H4hJbWrbw

— FloCombat (@FloCombat) July 14, 2017
Ironically, Mayweather used the anti-gay slur after a rant pointing out McGregor's racism, The Guardian reports:
"Racism still exists. It's all about treating people like you want to be treated. To get respect you must give respect," said Mayweather, who then called McGregor a "faggot" on stage.
"He totally disrespected black women. He called black people monkeys. Then he spoke disrespectfully to my mother and my daughter. There are certain levels you don't stoop to and certain levels you just don't go to. I love everybody from all walks of life."
Claims of racism against McGregor were first levelled during the opening two legs of the four-date journey through North America and Europe to generate publicity for their August 26 clash. McGregor told Mayweather "dance for me, boy" – a phrase with racial overtones.
In New York, the UFC lightweight champion had only inflamed the issue, saying he was "half-black from the belly button down" before appearing to refer to black people as "dancing monkeys" when discussing the film Rocky III on a chat show.
Mayweather also used a string of misogynistic language in his rant at McGregor:
"Shut the f**k up [the UFC] ain't bought you sh*t bitch. Yeah, we gonna talk about this pussy. You punk. You faggot. You ho."