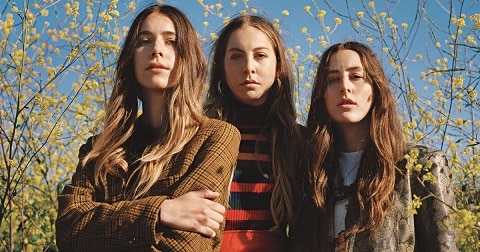 This week in New Music: Dasher is the stuff of sweet indie nightmares, Aphex Twin goes full synth geek on a Korg tribute and LA's Haim (above) ingest the glories of 80s pop rock on their second album.
---
Dasher – "Sodium"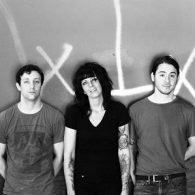 2017 has been the year of shoegaze revivals and predictably there has also been a resurgence in 90s alternative rock and EMO.
With a debut album due out on Friday, Indiana-based noise rock outfit are just the ticket for anyone sensible enough to require a dose of f**k you anger.
There are so many influences to choose from on lead track "Sodium." The opening bars are straight out of the Pavement songbook. Front woman Kylee Kimbrough's growl is Mannequin  Pussy on steroids.
Whatever – if the debut album (also called Sodium) is anything like the single, Dasher will be the soundtrack to your sweetest nightmares.
---
Aphex Twin – "Korg Funk 5"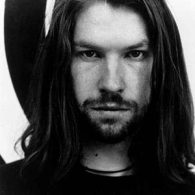 On which Irish techno/IDM legend Aphex Twin, aka Richard D James absolutely nerds out on monologue Korg synths that he actually helped to create.
"Korg Funk 5" is a collaboration with former Korg engineer Tatsuya Takahashi.
It also features James' son doing some vocal work.
The track is meant to be nothing more than a showcase for Korg and James and why not?
---
Haim – Something To Tell You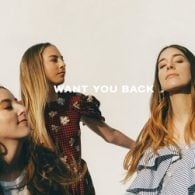 On hearing "Want You Back," the opening track on LA trio Haim's second album Something To Tell You, readers of a certain age will be immediately transferred back to the glory days of 1991 and "Hold On" by Wilson Phillips.
So far, so good.
On the following track "Nothing's Wrong," the same readers will likely think – Belinda Carlisle?
Next we have "Little of Your Love" – um….Wilson Phillips! Or Belinda Carlisle?
Throw in a touch of R 'n B on the next track "Ready For You" and you'll be transported back to Control-era Janet Jackson.
A change of pace comes with "You Never Knew" – OMG, it's a Belinda Carlisle duet with Stevie Nicks.
"Found in Silence" and "Walking Away"? – Wendy and Lisa. With Janet Jackson.
"Right Now" – back to Wilson Phillips.
And it's glorious.
The only duff tracks are "Kept Me Crying" and the unnecessary closing ballad "Night So Long."
Yes, pop will eat itself and Haim have had a week long 80s banquet but it rarely tastes this good.