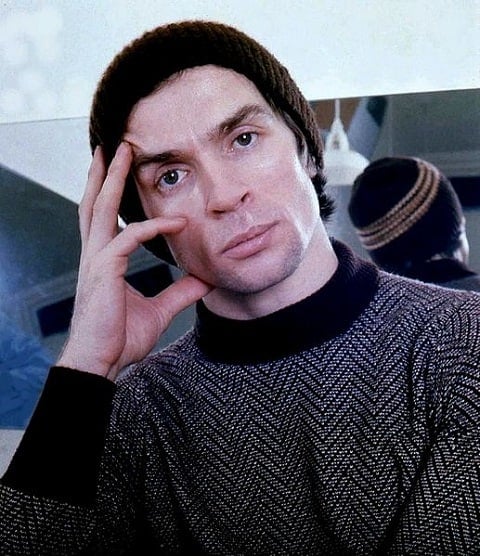 Russia had denied claims that the Minister of Culture was involved in postponing a Bolshoi premiere about the life of Rudolf Nureyev (above) because of the country's "gay propaganda" law.
Due to premiere today, Nureyev is a ballet adaptation of the life of the Soviet ballet superstar, who defected to the west in 1961.
A spokeswoman for the ministry denied Vladimir Medinsky banned the production but confirmed that a "long conversation" with the theater's director, Vladimir Urin had taken place.
Yesterday, Urin held a press conference during which he denied the postponement was because of the productions gay themes.  He said he had a brief conversation with Medinsky after the decision was taken to postpone.
Bolshoi Ballet denies bowing to censorship over canceled Rudolf Nureyev show  https://t.co/nCbDKm7GTC pic.twitter.com/ssPS01FVsT

— Telegraph Breaking News (@TelegraphNews) July 10, 2017
The Guardian reports:
"There was no phonecall. I don't know who is behind these provocative claims," said Urin. He insisted that the decision to postpone the premiere until May next year had been taken for artistic reasons only.
"There will be reputational damage from cancelling, but for us the most important thing is the quality of the production," said Urin.
…
The ballet deals with Nureyev's homosexuality and is said to feature naked portraits of the dancer. Urin said he had been aware from the start that the theme would prove controversial in Russia but insisted this was not the reason for the sudden decision.
Urin said he took the decision to postpone the show having seen a dress rehearsal on Friday and deciding that it would not be artistically ready in time. He said the ballet would be shown in May and no artistic changes would be made.
He did, however, appear to allude to the homosexual theme, saying Nureyev was a "complicated figure" and the ballet contained "themes that could provoke a certain distaste".
Many questioners appeared incredulous about the official explanation, leading Urin to snap that people were free to disbelieve him should they wish.
Princeton University's Professor Simon Morrison, who has written a book on the Bolshoi, said online dress rehearsal footage did appear to show that the performance was "shaky," suggesting that artistic concerns could have been involved in the decision to postpone.
Introduced in 2013, Russia's "gay propaganda" law bans any event judged to the promote homosexuality to under 18s.
The European Court of Human Rights ruled last month that the law is discriminatory and breaches the European convention on human rights.
Watch Nureyev perform with Margot Fonteyn in Swan Lake below.
(Photo of Rudolph Nureyev: Allan Warren licensed under Attribution-ShareAlike 3.0 Unported (CC BY-SA 3.0))