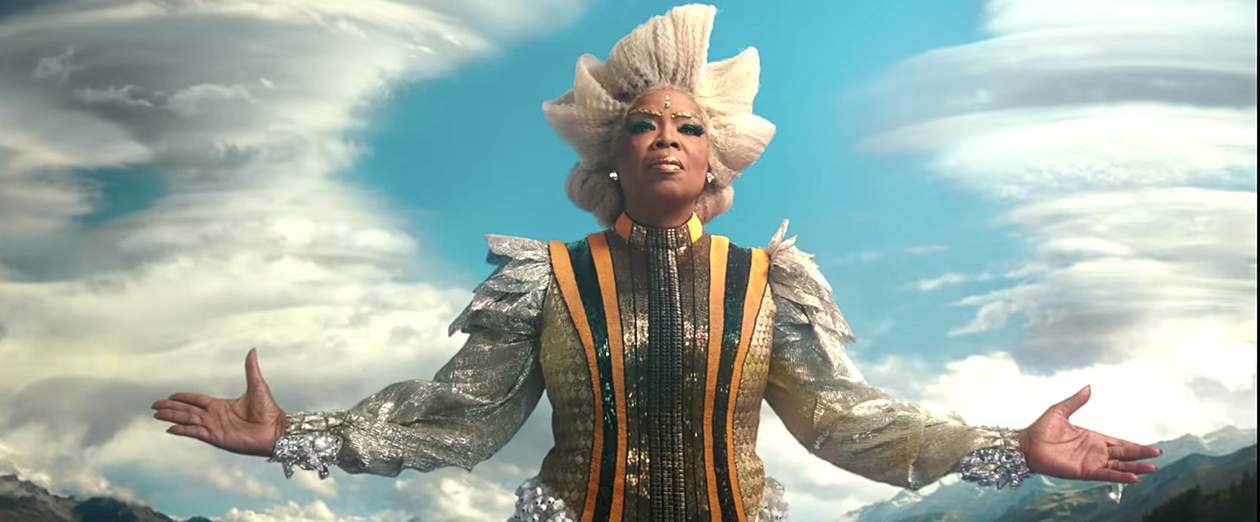 Madeleine L'Engle's classic tale A Wrinkle in Time, about the triumph of love across space and time, is being given cinematic life by an all-star cast.
Oprah Winfrey, Reese Witherspoon, Mindy Kaling, Gugu Mbatha-Raw, Michael Peňa, Levi Miller, Deric McCabe, André Holland, Rowan Blanchard, Zach Galifianakis, Chris Pine and Storm Reid star in the adaptation which follows teen Meg Murry as she embarks on acosmic search for her missing father, aided by the celestial figures of Mrs. Who, Mrs Whatsit, and Mrs. Which (Oprah, above).
The film arrives on March 9 and is directed by Ava DuVernay (Selma).
Maybe it's time to pick up that book and give it a re-read.
Watch: