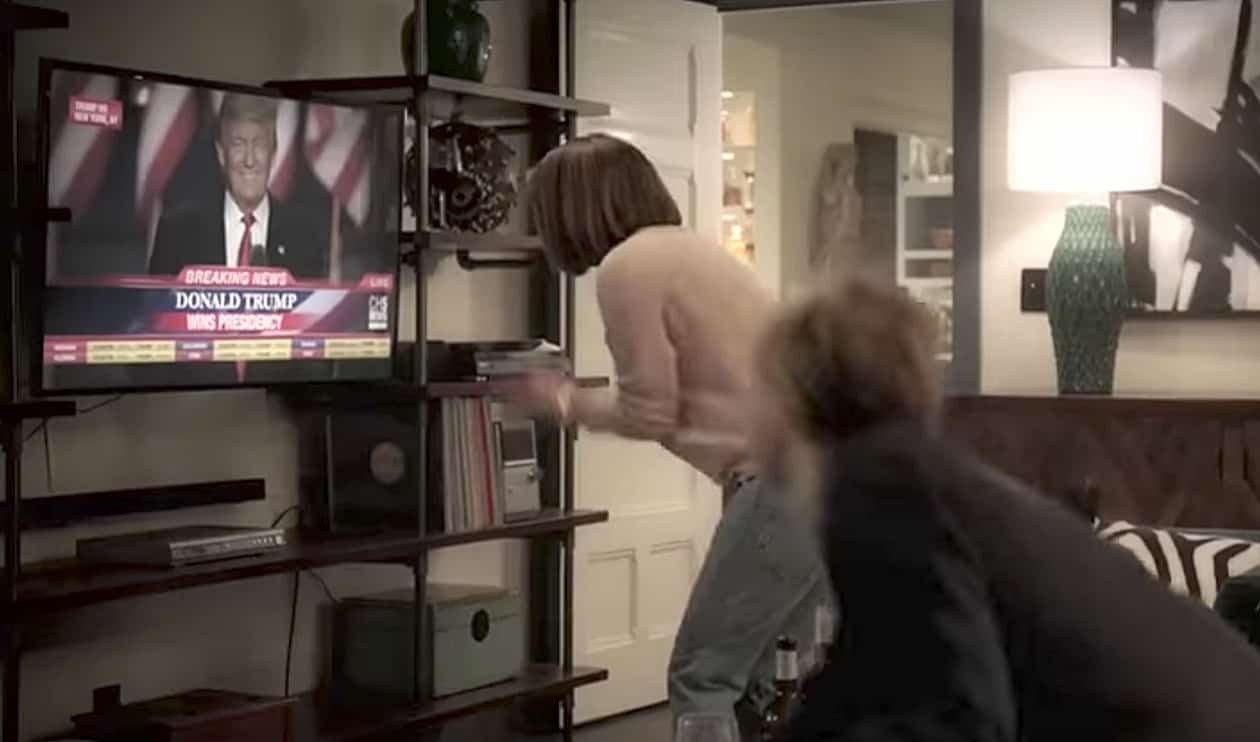 It's been widely discussed that American Horror Story: Cult will have a political angle and a reveal of the opening credits earlier this week confirmed that.
But now the first trailer has been released and what sets the tone for the entire show is Trump's election.
"Since election night it has just been getting so much worse," says Sarah Paulson to shrink Cheyenne Jackson in the opening moments as she explains to him "the recurrence of the coulrophobia" (fear of clowns).
The show premieres on September 5.
Watch:
https://www.youtube.com/watch?v=-27J0sR9268