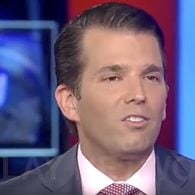 THOUSANDS OF DOCS. Trump campaign hands over documents in Russia probe: 'The Trump campaign turned over about 20,000 pages of documents on Aug. 2, committee spokesman George Hartmann said Tuesday. Manafort provided about 400 pages on Aug. 2, including his foreign-advocacy filing, while Trump Jr. gave about 250 pages on Aug. 4, Hartmann said. The committee had asked them last month to start producing the documents by Aug. 2.  A company the Judiciary panel says has been linked to a salacious "dossier" on Trump, Fusion GPS, and its chief executive officer, Glenn Simpson, have yet to turn over any requested documents, Hartmann said.'
MOTHER! Watch the terrifying trailer for Darren Aronofsky's new thriller.
VATICAN. Pope did not "endorse" gay couple.
CHICAGO. Author and historian wants the "Belmont Rocks" preserved in memory: "I had never seen a gay beach in the middle of a big city," recalled Doug Ischar, an associate professor of art at the University of Illinois at Chicago. "It was completely unmistakable. You couldn't drive past on Lake Shore Drive and not notice it. It was a marvelous example of the determination of gay men to be visible and to be public and leave their mark in a sense."
ROYAL RING. Prince Harry gave Prince William Diana's ring to propose to Kate Middleton.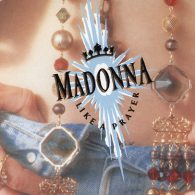 PATRICK LEONARD. Boy Culture's Matt Rettenmund interviews  the Madonna collaborator about his upcoming show and his career.
CHEESY. Chef Anne Burrell to open fine dining Cheetos restaurant in New York. "As a long-time Cheetos fan, I'm thrilled to join forces with a snack brand that is truly an iconic American staple," Anne said in a statement. "I had so much fun curating this specially crafted, one-of-a-kind menu for the first Cheetos restaurant – I can't wait to see guests' reactions!"
RUSSIA. Man refused job over 'gay looks'.
MAYWEATHER VS MCGREGOR. Floyd Mayweather says he is fighting McGregor "for all the blacks around the world."
AND GOD CREATED. Millennial Earth.
TOKYO. A summary of how LGBTQ-related policy has shifted in Shibuya in recent years, and how the neighbourhood holds significance for the city's LGBTQ community.
JUSTIN BIEBER. Spotted with something on his shorts.
https://twitter.com/ItsAdamReilly/status/893238655275421696
VERSACE ON THE FLOOR. Donatella and models lip-sync to Bruno Mars.
WHAT ABOUT US. Pink reveals artwork for new single, due tomorrow.
.@Pink's new single #WhatAboutUs is out this Thursday ✊🏼 https://t.co/OJopPptidQ pic.twitter.com/GB4EbI0xUI

— Sony Music (@sonymusic) August 7, 2017
PRAYING. Kesha performs on GMA, talks about how album saved her life.
WATCH: @KeshaRose performs 'Praying' LIVE on @GMA. https://t.co/jGJ0mfxdGD pic.twitter.com/lY90CtFBbi

— Good Morning America (@GMA) August 9, 2017
"This record has quite literally saved my life." – an emotional @KeshaRose opening up on @GMA to @RobinRoberts. https://t.co/jGJ0mfxdGD pic.twitter.com/PlNWV2qXn7

— Good Morning America (@GMA) August 9, 2017
HUMP DAY HOTTIE. Jared Keith Lee.