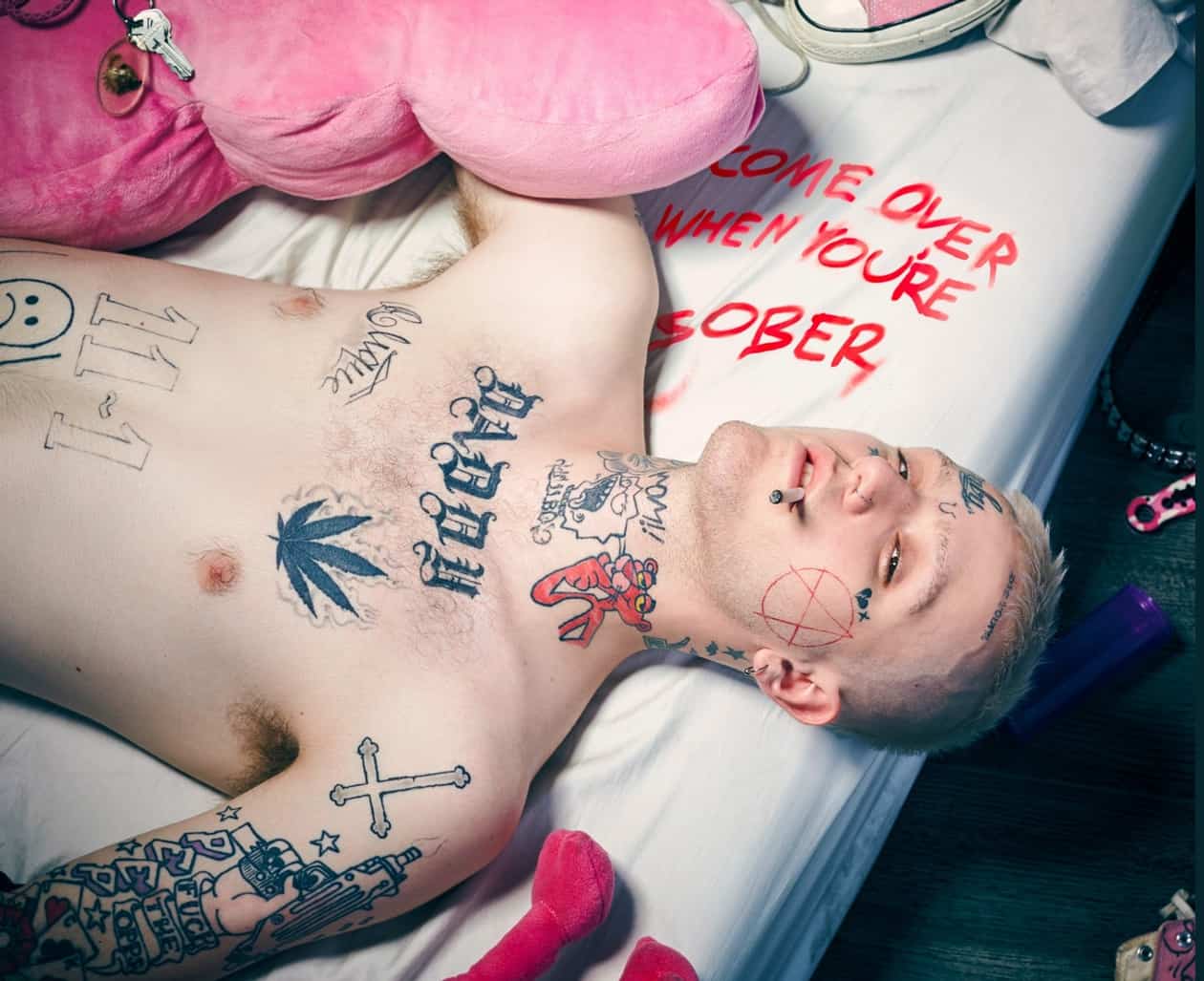 Rapper Lil Peep has come out as bisexual on Twitter.
Peep tweeted "yes I'm bisexual" on Tuesday, followed up with "who wants a kiss?"
yes I'm bi sexual

— GOTH ANGEL SINNER (@Lilpeep) August 8, 2017
who wants a kiss

— GOTH ANGEL SINNER (@Lilpeep) August 8, 2017
Pitchfork's Steven Horowitz profiled Peep in January:
Image is paramount to Peep, born Gustav Åhr. When he's not pairing Katy Perry T-shirts and hockey jerseys with fluorescent magenta jeans, he's performing shirtless, exposing a stomach tattoo bearing the word "LOVE" with a sad face imprinted in the "O." He flaunts his relationship with Layla, recently showing up in a tweeted photo with his face planted in her bare ass. (The caption: "fine dining.") He now has more followers on Instagram (112,000) than on SoundCloud (82,000), where he posted his first song just a year ago.
"It's like professional wrestling—everyone has to be a character," says Peep. "If you're not a fun enough character, then no one's gonna f**k with you because you don't have enough sh*t that's different."
Peep is a big personality, but he's not a clown; he's not just another RiFF RAFF. He's the fresh-faced avatar of post-emo angst that's not quite rap or rock. Instead, it falls into a grey area full of with spidery guitars, 808 drums, and wall-of-sound production. It's been described as the "new emo" and "emo trap," raw and stinging and a direct confluence of his influences—Gucci Mane, Crystal Castles, Panic! at the Disco.
Here's his latest video, "The Brightside", from his forthcoming album Come Over When You're Sober.