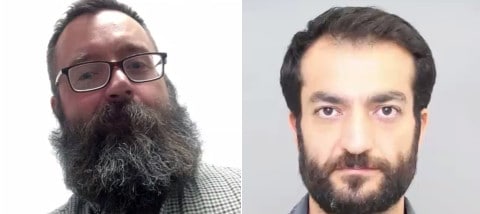 Toronto police have voiced concerns that the disappearance of two gay men from the city's gay village could be linked to three other men who have not been seen for more than five years.
The recent missing persons cases of 44-year-old Selim Esen (above right) and 49-year-old Andrew Kinsman (above left) are being viewed as suspicious.
According to Global News, Esen was last seen on April 14th while Kinsman was last spotted on June 26th.
https://twitter.com/torontonews3/status/891094703311134720
In a press release last Friday, Toronto police confirmed that they are investigating whether the two missing persons cases are connected.
Vice reports that the latest cases bear a striking resemblance to the disappearance of three men from the village between 2010 and 2012.
Detective Sergeant Michael Richmond noted in the press release that while "some members of the community and media have made a connection between the disappearance of Mr. Kinsman and that of 11 other males," that line of enquiry is factually incorrect and "quite misleading." However, police have admitted that they are concerned about possible links to the 2010-2012 cases. All three of those men were in their 40s or early 50s, were Arab or East Asian, and frequented the same venues on Church Street in the village.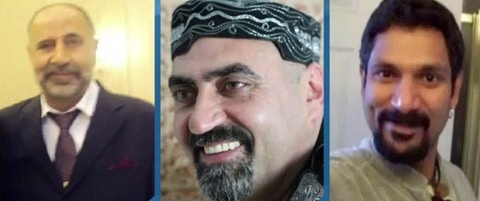 Vice notes:
There are reasons to suspect that the cases are merely an eerie coincidence. Kinsman is white, meaning he doesn't quite fit the profile established by the first three men to disappear.. The five year gap between when the last man when missing, in 2012, and these two cases also suggests that, while they may be suspicious, the causes of these disappearances are unrelated.
Yet there are similarities. Esen fits the profile to a T. Of the five cases, all are of similar age, build, and all have facial hair.
Even more strangely, a hypothesis floated by an internet sleuth on an online message board some four years ago also rings true: All of the disappearances have been around holiday weekends. Kinsman, over Pride. Esen, over Easter. The previous three cases: Labour Day, Christmas, Thanksgiving.
Amid fears that police aren't taking these cases seriously, Richmond said the investigation into Kinsman's disappearance was in the process of "ramping up," and police were getting set to conduct another search of his apartment.
A community town hall has been organized for August to address the recent cases. Richmond has said he intends to make himself available for the meeting.
Watch a Global News report below.
(All images via Global News report)