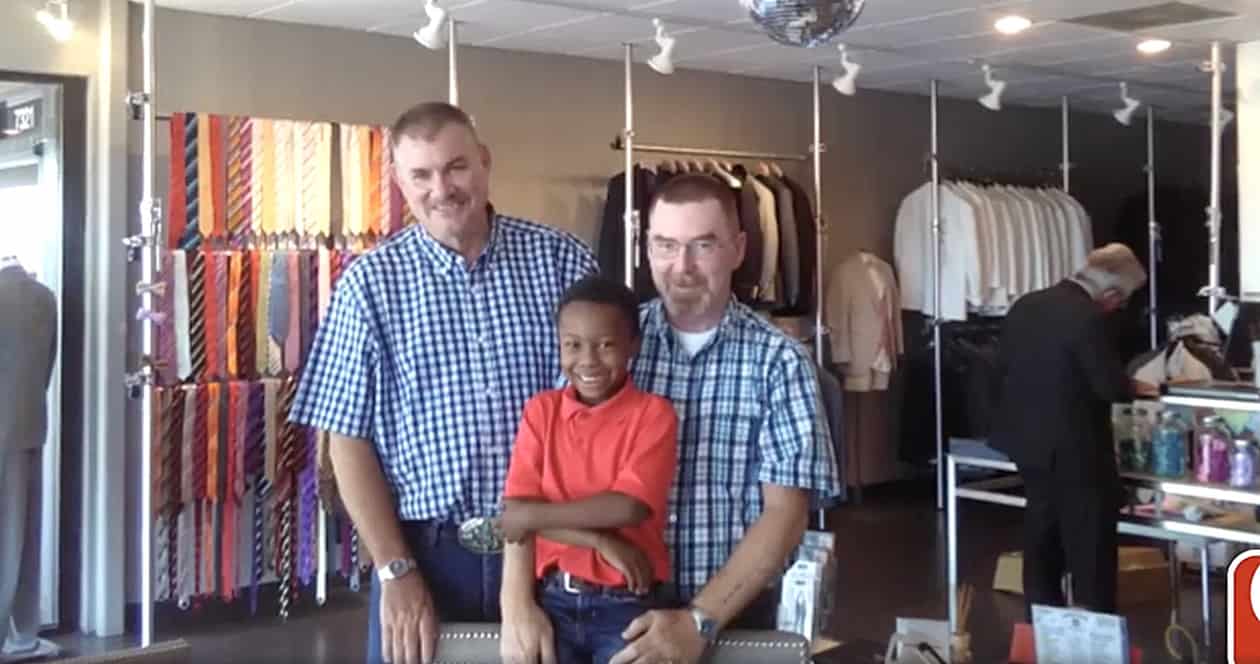 Randy Gamel-Medler filed a federal discrimination lawsuit alleging that town officials in Hitchcock, Oklahoma, where he and his family resettled from Fort Worth, Texas, tried to drive him out of town and watched as his house burned down.
Gamel-Medler's lawsuit, which claims he was run out of town over his sexual orientation and his adopted son's race, names Hitchcock's sheriff and undersheriff and seven other defendants including town leaders.
Civil rights organizations, including Freedom Oklahoma, are speaking out in support of Gamel-Medler, who moved from Fort Worth, Texas, to Hitchcock to retire with his family in the six-bedroom house.
"No lives were lost, so not quite a worst-case scenario, but this is an extreme case," said Freedom Oklahoma executive director Troy Stevenson.
Hitchcock Mayor Richard Edsall is one of the defendants named in the federal lawsuit. "It's a farming community," he told News 9. "Everybody knows everybody. He moved in and started stirring up crap."
The lawsuit stated that at a town council meeting in September, a trustee asked Gamel-Medler, "What's going to happen when your house burns down and we don't send out the fire trucks?"
The lawsuit also details numerous instances of citizens calling Gamel-Medler "a f***ing queer," and threatening violence against his black son. One woman was reported to say, "I'm going to grab your little boy, rip his n****r head off, and s**t down his throat."
The former clerk said Blaine County Sheriff Tony Almaguer and Undersheriff David Robertson refused to file reports after these incidents, citing free speech laws.
The events culminated May 28, 2017, when Gamel-Medler said he was standing inside his home when he heard glass breaking. He states in the lawsuit that the garage was set on fire and the house subsequently burned to the ground.
The lawsuit stated the mayor and other citizens watched as it burned, and that firefighters stationed a block away did not respond until it was too late.
"We were terrorized, murder threats were made against our seven year-old African-American son," said Gamel-Medler. "Town officials conspired to run us out of office, all while local law enforcement ignored our pleas for help."
At the beginning of May 2017, Gamel-Medler was clearing an obstruction from the road, per his duties as town clerk, when he was assaulted by defendant, Jonita Pauls Jack. Jack had tried to enter Gamel-Medler's truck and, upon finding it locked, began to call him expletives and threaten his son…
…"The horrific treatment of this man and his child are a terrible reminder of how hatred and bigotry feed off of each other," said Gamel-Medler's attorney, Mark Hammons. "I hope this lawsuit will bring justice for him and social awareness for everyone."
Watch News9's report:
News9.com – Oklahoma City, OK – News, Weather, Video and Sports |