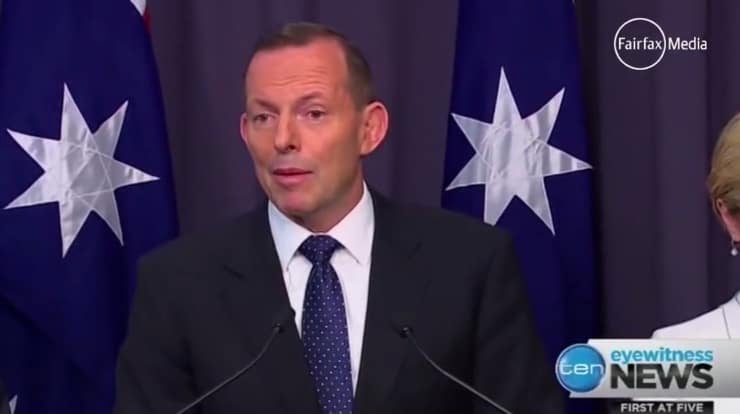 Former Australian PM Tony Abbott says he was headbutted by a gay marriage supporter while walking to his hotel in Tasmania after a luncheon with anti-gay activists.
Abbott told Melbourne's 3AW radio about the alleged assault:
"I was walking from the Mercury office across that docks area, that beautiful docks area in Hobart, towards my hotel. A fellow sung out at me 'Hey Tony!' I turned around, there was a chap wearing a 'Vote Yes' badge. He says 'I wanna shake your hand.' I went over to shake his hand and then he headbutted me. Now he wasn't very good at it I've gotta say, but he did make contact. The only damage was a very, very slightly swollen lip. I was with a member of my staff [who] briefly grappled with this guy, and he then ran off swearing his head off basically. It was just a reminder of how ugly this debate is getting."
Abbott's spokesman said the former PM's injuries were "minor" and did not result in a broken or bloody nose.
Listen to Abbott's interview: