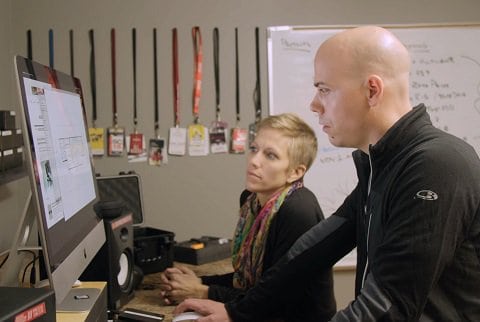 A Minnesota couple suing the state for the right to deny service to LGBT people despite the fact that they have no gay customers had their lawsuit dismissed by a federal judge.
In a 63-page ruling, Chief U.S. District Judge John Tunheim wrote that a provision of the Minnesota Human Rights Act (MHRA) prohibiting discrimination by businesses was not unconstitutional. Tunheim rejected the couple's argument that the law amounted to "a state effort to stamp out expression opposing same-sex marriage."
Carl and Angel Larsen sued the state's commissioner of human rights and attorney general in December in an pre-emptive effort to avoid penalties for turning away same-sex customers.
The Larsens, who use their Telescope Media Group to promote their Christian beliefs, want to go into the wedding film business, but serve only heterosexual couples.
The Larsens had wanted to post a notice on their website saying that they serve heterosexual couples only, but the judge disagreed, the Star Tribune adds:
On Wednesday, Tunheim described that as "conduct akin to a 'White Applicants Only' sign" that may be outlawed without infringing on First Amendment rights.
"Posting language on a website telling potential customers that a business will discriminate based on sexual orientation is part of the act of sexual orientation discrimination itself," Tunheim wrote. "As conduct carried out through language, this act is not protected by the First Amendment."
Tunheim concluded that the MHRA forbids discrimination in the basic terms of an agreement, such as charging a higher price or declining services based on sexual orientation.
The Larsens must offer services to couples of all sexual orientation, but Tunheim wrote that they are not required to publish each video online and he suggested that they could even post language on their site expressing opposition to same-sex marriage.
The Alliance Defending Freedom, designated a hate group by the Southern Poverty Law Center, says it will appeal the ruling to the 8th Circuit.
This is the ADF's video on the hateful couple: