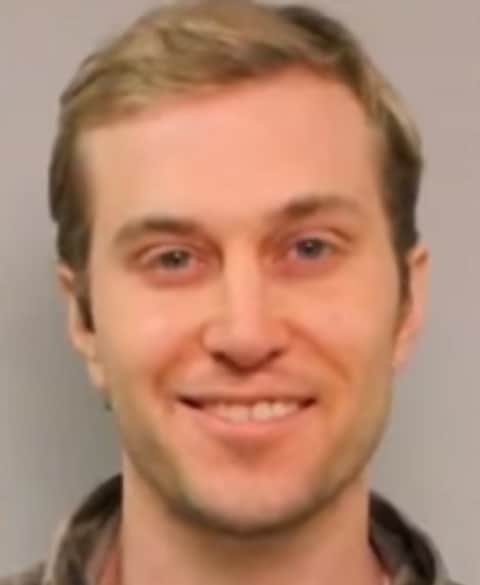 Chris Sevier, who in 2014 made headlines by trying to marry his laptop computer to highlight his opposition to same-sex marriage, is suing the state of Alabama for refusing to recognize the union.
Sevier, who earlier this year attempted to sue three House Representatives for displaying a rainbow flag outside of their Capitol Hill offices, claims to have married his computer in New Mexico.
He has filed similar lawsuits in Texas and Utah and too action against a Colorado baker who refused to make a wedding cake for the happy couple.
AL.com reports:
Sevier filed a federal lawsuit in Alabama's Northern District on Aug. 31 alleging his rights, along with the rights of individuals his complaint identifies as "an ex-gay" and "an ex-transgender," were violated by Gov. Kay Ivey, Attorney General Steve Marshall and Blount County Probate Judge Chris Green.
In the filing, Sevier claimed he "married an object in New Mexico with female like features" and asked Green to either recognize the union or issue him a new marriage license. "Defendant Green issues marriage licenses to individuals who self-identify as homosexual, but he refuses to issue marriage licenses to zoophiles, machinists, and polygamists license on a basis that can only be described as procedurally arbitrary," the complaint states.
The other plaintiffs, John Gunter Jr., Whitney Kohl and Joan Grace Harley, described as polygamists, were denied a license, the suit states, as the three attempted to marry each other.
Sevier's complaint states that Ivey and Marshall violated his constitutional rights by giving "special treatment" to LGBT people but not polygamists or "machinists."
It argues that the Supreme Court ruling legalizing same-sex marriage was the work of "moral relativist [sic] who have infiltrated the bench like a cancer [and] cannot be permitted to monkey with the Fourteenth Amendment just because they believe that 'the ends justify the means.'"
A former lawyer, Sevier was previously charged with stalking country star John Rich and a 17-year-old girl.
Watch a David Pakman report on Sevier below.