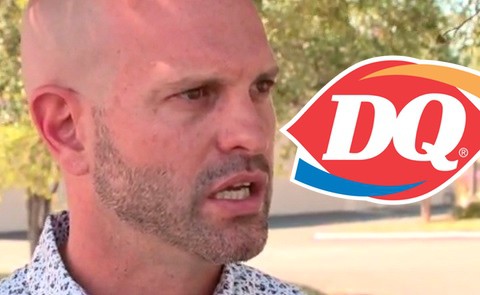 A Dairy Queen franchisee has apologized after two men alleged a manager in Texas refused to serve them because they are gay.
Richard Jones said he and his partner visited the restaurant in Pflugerville last Thursday. After waiting for their food while customers who arrived later received their orders, a cashier told them the manager didn't want to serve them because they were gay.
KXAN reports:
"I simply took my receipt up to the register and asked the cashier, 'Did you remember our order? Did you forget our order'" Jones recalled. "He looked at the receipt and said 'I'm sorry' as tears ran down his face and said 'I'm sorry there was a problem with your order.'"
From there, the cashier told KXAN he made the choice to refund Jones's money. "I said 'here's your receipts,'" said the cashier, "I said 'there's an issue, the manager's discriminating against gays.'"
Both Jones and the cashier say the manager was in the back cooking burgers at the time of their conversation.
"I sat there in shock," Jones said. "I said, 'Well are you kidding me? May I ask to speak to the manager who has this issue with me?' And about that time the manager raises a Hunger Buster cheeseburger over the food line, screaming at me, 'Just calm down, just calm down! You'll get your food, you'll get your food, you'll get your order,' as he shook the cheeseburger at me."
Jones says he and his partner were eventually served their food, even though the cashier had issued them a refund.
Jones posted a photo of the receipt on Facebook the following day. However, the post was later made private.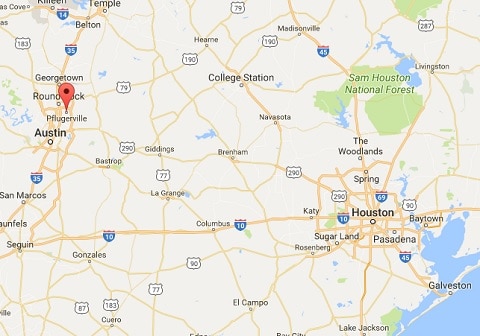 The cashier told KXAN that "while his boss never specifically said that he didn't want to serve them because they were gay, he felt that was why their food was being delayed." He added that he was sent home with pay following Jones's visit, then told to stay home on Friday also.
We're aware of this situation and the franchise owner is aware and investigating. Discrimination is never okay. All customers are welcome.

— Dairy Queen (@DairyQueen) August 18, 2017
Vasari LLC, which owns the  Plugerville franchise, said in a statement:
"We are currently investigating the recent customer service issue at our Pflugerville location. We are taking this incident very seriously. The safety and well-being of our customers and employees are our top priority. We do not and will not tolerate discrimination in our restaurants. We expect our employees to treat every person who walks through our doors with the utmost dignity and respect. Nothing less is acceptable."
Watch a report below.