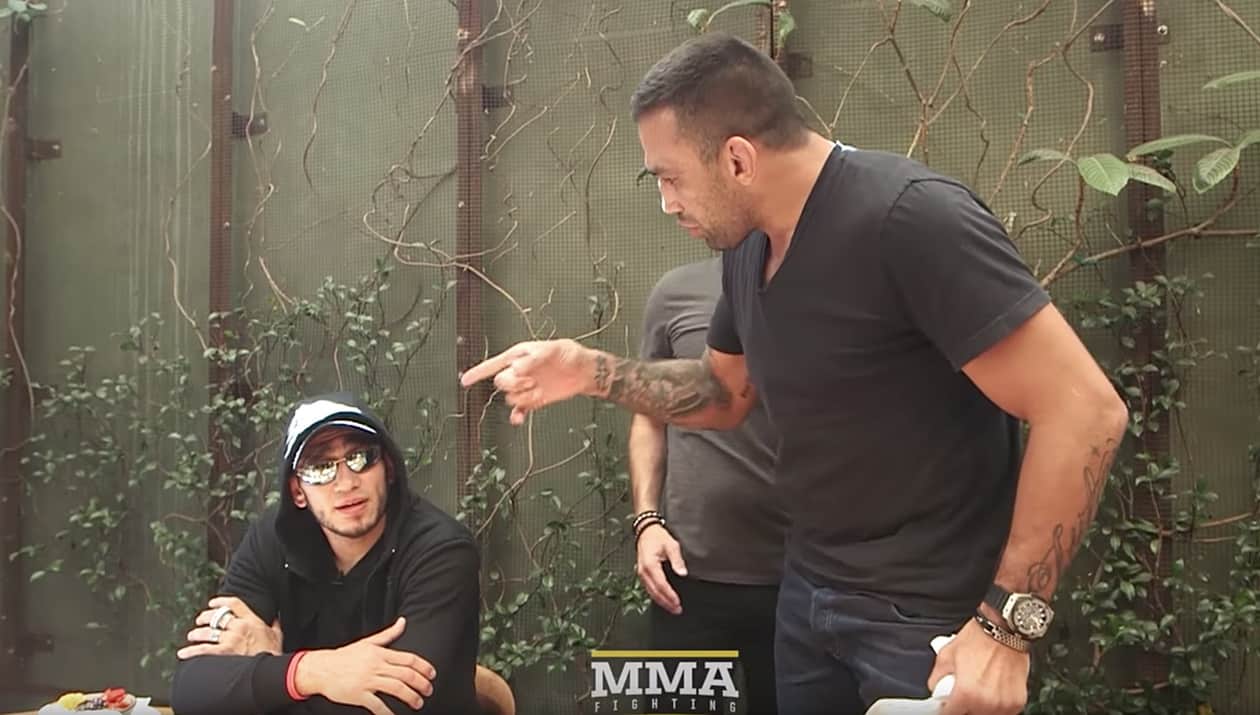 UFC fighters Tony Ferguson and Fabricio Werdum exchanged homophobic slurs at a news conference on Thursday before they had to be separated, Outsports reports:
Werdum and Ferguson, who fight in different weight classes, got into it when they both were at a media table answering questions and Werdum interrupted Ferguson.
"When I'm talking, you shut your mouth," Ferguson replied in Spanish, in a video posted by MMA Fighting
"Shut your mouth, you f**king faggot," Werdum responded, using a mixture of Portuguese and Spanish. "Don't talk to me like that, that's not how it works. You can talk like that to your division but with me you can't talk like that, faggot."
Werdum used the Spanish word "maricon," a common gay slur, several times.
As Werdum left the interview table, Ferguson kept talking.
"Obviously, I'm getting to some people," Ferguson said. "Which is good. I told you all, they're not going to like me when I get to this spot [as a UFC fighter]. And I said it." Then gesturing to Werdum, he said in Spanish: "este maricon" ("this faggot").
Ferguson and Werdum fight in different weight classes. The argument seems to be precipitated by one talking over the other one.
It's unclear what discipline the fighters will face from UFC.
Watch: